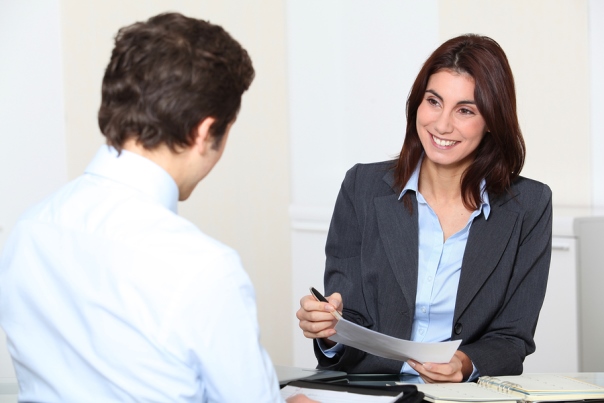 Okay, it is National Disability Employment Awareness Month (NDEAM), and I am passing the message about disability disclosure. I spend a lot of time traveling the United States speaking to youth and adults who are blind or visually impaired, their associated professionals, and employers about specific topics. Disability disclosure is one of my passions, as so many don't understand the right way to disclose about their disability to an employer. I ran into this recently, as I was getting my thing on with my "Tell me a little bit about yourself" and being practical about your disability. I was mentioning that a young lady around ten years old once said to me, "Keep your drama with your mama." And, this really stuck with me, and I have adopted it for this specific purpose. Yes, it is important to know your medical condition, but when speaking to an employer, you should be practical. Keep that drama with your mama and leave the medical condition to a question from the employer. When addressing an employer, I believe in selling myself and explaining that I am blind or visually impaired. I can't see out of my left eye, and I can only see a computer monitor in a darker room with magnification and contrast. I use assistive or access technology to make up for this. I give practical information about the technology that I use. Hear me again, practical information. Employers don't know what JAWS, Window Eyes, NVDA, or what a screen reader is. You need to be able to explain them in basic and practical terms. When I speak about my disability, I speak about how I do job tasks and excel at them. I mention some of the mainstream software that I use to accomplish my work.
Well, a student said to me, "My counselor said I was supposed to tell them my eye condition or medical condition." I said, "Well, I disagree, I believe that you should speak about it in practical terms, unless they ask for it specifically." People like to Google things (Google would prefer I say use your preferred search engine, as they are more than a search engine). When searching the internet for info, they might type the wrong condition name or select the wrong one. I know this has happened, as an employer told me a story about this. Employers want to know how your disability impacts your work, and how you will over come it. These are your accommodations, and I love phrasing it around efficiency tools or strategies. You want to make sure that the employer knows these tools will allow you to be efficient and successful on the job.
I often ask youth and adults if employers can ask them if they have a disability. The groups are typically divided or more likely to say no. This is used to be a simple answer, "No, unless you bring it up first." But, with the updated Section 503 regulations within the Rehabilitation Act, employers who are federal contractors or subcontractors can inquire at specific points. This was a waiver provided by the Equal Employment Opportunity Commission due utilization goals added to these regulations. Federal contractors and subcontractors make over 200,000 employers, which is a pretty good size. This is a huge opportunity for job seekers with disabilities or who are blind or visually impaired. These employers are looking to recruit and hire persons with disabilities. They are also looking to get current employees to disclose about their hidden disabilities which make up close 72 percent of persons with disabilities.
I wanted to share some advice for all of you job seekers and youth with disabilities about the disclosure process. It's time to get our disclosure on.
Disability Disclosure Tips
Know the essential job tasks for the position.
Know your own strengths and skills, and be prepared to sell them to the employer.
Know your disability, but be prepared to speak about it in practical terms as it will relate to your job tasks and employment.
Be comfortable speaking about your disability and accommodations, as an employer will most likely not be comfortable with someone who isn't.
Practice, practice, and practice more.
Make an effort to practice speaking about this information with people you know and don't know. Set up time to practice with a friend of a friend. Even better, utilize someone who actually interviews people for employment.
Develop your "Tell me a little bit about yourself."
Your disability can be part of your "Tell me a little bit about yourself," but it should be far down the list of points to mention. I start with my work experience, volunteer, accomplishments, strengths, and practical information about my disability and accommodations around job tasks.
I also make an effort to explain how I travel independently with my white cane.
I create a level of trust, and I express to the employer to ask any questions about my credentials or my disability. I don't want an employer to walk away with any questions or misconceptions.
I try to make the employer comfortable with me and who I am, and that means addressing "the elephant in the room," my disability.
We are valuable workers, and any organization would be lucky to have us. If an employer can't see this with all of our educating and creating awareness, then we move on. I don't want to work for someone who doesn't see past my disability. I am an extremely valuable resource.
If you are discriminated against, the equal employment opportunity commission is a good resource. You must be sure that you were discriminated against, but it is also important to know your rights. I would prefer to try my best to educate and create awareness, but there are times that call for assistance.
You can find more information about this topic through APH CareerConnect and our Job Seeker's Toolkit. This is a free course within APH CareerConnect, register and get started today. You can also check out our newest course, Maintaining and Advancing in Employment. Find 25 lessons on maintaining your work and moving up the career ladder as an individual who is blind or visually impaired.
More and more companies are truly embracing diversity and this includes around disability. A more diverse workforce means bringing diverse and creative ideas to a business. Embrace your diversity, and be prepared to navigate the employment process and disability disclosure. There is no right answer about disclosure, but I hope you will read my considerations for disclosure. You can check out the positives and negatives to the disclosure process within the Job Seeker's Toolkit.