CareerConnect Teen Videos
This page is under construction. Please check back.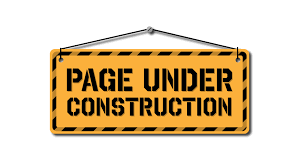 Teen Video Series on CareerConnect
Who doesn't like a good adventure? Check out the first in a series of short videos co-produced by CareerConnect and Braille Institute that are targeted at teens with vision loss. The first video in the series, On Your Mark, Get Set…Go to Work, addresses the importance of first jobs and finding employment as a young adult. Interviews and footage of job sites where young adults are working include schools, offices, a call center, a lifeguard station, a restaurant, and a pet grooming center; in addition, there's footage of a young woman working as a sign holder. Find out how these young adults found their jobs and what they think of working. The video includes detailed narration that brings the message of the video to anyone who cannot see the footage. In addition, a verbatim transcript with descriptions of the visual content is available.
In order to facilitate downloading, this first video is presented in two segments—Part A and Part B—and each segment is approximately eight minutes in length. The transcript is available as a separate text file entitled On Your Mark, Get Set…Go to Work. Please let us know how you like these materials.
And stay tuned! Future videos will address issues including employers' perceptions of hiring workers with visual impairments, how families can support young people's career goals, and how to successfully use technology in the workplace.
Short Videos
To view a short video about teens choose one of the following links.
Video on Teens: Part 1
Finding First Jobs – Sit in on discussions amongst successfully employed young people with vision loss and learn how they found work for the first time.
Video on Teens: Part 2
Up Close & Personal – See teens and young adults on the job as they share what a day at work is like for them.
Video on Teens: Part 3
Succeeding at Your Job – Two young adults share stories about their first paid jobs and how that experience helped them succeed in their career choice and current line of work.