Profile of David Block, Documentary Filmmaker, Journalist, and Writer
Intro: David Block is a legally blind award winning filmmaker and journalist who has worked in this business for over 20 years. Read his story to find out how a person with limited vision can succeed in this highly visual craft.
The Story: I am David Block, a freelance journalist, a documentary producer/director and ghost writer. What I do career-wise on any given day depends entirely on what I'm working on or who I have to interview. There are some days when I have little to do and others when I'm incredibly busy as tasks vary from assignment to assignment. A good example is The Penn Relays. Every April I cover this competition, which is one of the world's greatest track events. It is the oldest and largest track and field competition in the United States, hosted annually since 1895 by the University of Pennsylvania. Before, during and after this well known event I'm heavily focused on interviewing specific track stars.
Legendary comedian and entertainer, Bill Cosby, is a huge fan of this event and is very supportive. He attends more often than not, helps out and participates in some of the events. When he is there, I try to catch him for an interview. Then when I go home, I have to get certain track coaches on the phone to verify their athletes' finishing times and places before writing up the story.
On days I'm making a documentary, the days that my crew and I shoot are quite hectic. My interview questions have to be polished and I have to make sure that we have the right equipment to shoot. I arrange for the crew to meet at a specific spot and time so we can travel together to where we are filming. After shooting the documentary, some of my days are long and hard because using the raw footage from the shoot, I have to transcribe every word the interviewees uttered. I do this so I will know what shots and quotes will work well in the film and what shots and quotes should not be considered.
Unlike with many jobs, my work days are unpredictable. Sometimes, I'm too busy to sneeze and other times I can sleep late. Since I am always on the move you could say that I have a mobile office. Most of my work is either done interviewing people in person, on the phone or while out shooting the documentaries.
Producing/directing, interviewing for articles and ghostwriting are very different kinds of work even though they all involve a lot of the same skills such as good interpersonal abilities and writing. These different assignments require a somewhat different way of interacting with the individuals with whom I'll be working. When I write articles, I have to get an editor's permission to write the story on spec. From the time I get the editor's permission until I submit the article, I'm on my own. I try to have little contact with the editor who gave me the green light to write the piece. Editors are busy people and I fear that calling them too much could hurt my chances of continuing a working relationship. Therefore, I don't really try to know the editor on a personal level, only professionally. My key objective is to get my story published not to make friends.
Filmmaking is a different story. I don't put ads in the paper looking for crew members. I only hire people I either know or have heard about from individuals I trust. This effort is done through networking. When I find someone I think I can work well with I'll interview them, learn about their past work experiences and get to know them a little. Just the opposite of how I would interact with an editor.
Being a ghost writer involves only the person who hired me. As with the editors I work for, while working for the person I'm writing for, I try not to strike up friendships because that might interfere with our work. It is better to maintain a professional stance.
Unlike someone who went out, found a job and now shows up at work from 9 to 5 knowing what they will be doing every day, I am out looking for assignments all the time. As a freelance writer, I approach editors with many story ideas. If they like them, they'll hire me. As a ghost writer, people have come to me and hired me. These were people who knew my work and trusted me to tell their story. When it comes to making documentaries, I keep a list of people I have interviewed for articles and may go back to them to ask if I can include them in my film.
Sometimes making a documentary or working with a specific person on a film can lead to making yet another documentary and another job for someone. Here's how it works. When I made my roller derby film, I truly liked working with my sound person. I knew that her friend was a good camera person and production manager, so I approached both her and her friend to work with me on my next film, which was about wheelchair users dancing with fully able bodied people. Had I not worked with the sound person on my roller derby film, I would have hired neither of them to work with me on my wheelchair dance film.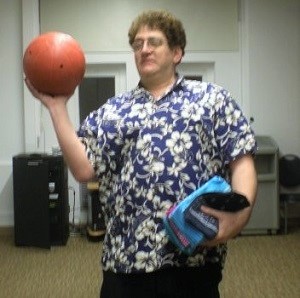 Another example is when I made my documentary about goalball, a sport that blind people play, making that film caused me to want to document other sports blind people play. And that led to another documentary, which was about blind athletes, not just goalball. So you can see that ideas are connected and feed off of each other.
Writing articles can lead me to make a documentary about the same subject. I covered the 10K race Brian's Run, for Runner's World Magazine for nearly 10 years before deciding to make a documentary about the race. Because of my network that was created during this time period, it was easy for me to get the potential subjects to allow me to interview them because they already knew me. They believed I would turn out a good film and I did.
When I interview people, the only thing I use is a tape recorder. It's simple and ensures accuracy of the conversation and translation when I write the article. A recorder is convenient, easy to transport and keeps me from having to type everything on a note taker while listening and talking. When I write my articles or do prep work for my documentaries, I enlarge the font size on my computer for easier viewing. If I have to read a lot of material about a potential interviewee, I do this using speech output on Zoom Text. Basically, these are the only accommodations I use to do my job.
Although I dislike transcribing interviews from recordings because it is tedious, transcribing is essential when I write articles because it prevents me from misquoting anyone and is a documentation of what was said by whom. Sometimes a person may say that I misquoted them, but then when I show them the transcript and play back the interview the only position they can take is to agree that such and such a thing was said.
For documentaries, I have to write out the time codes. By doing this I know, for instance, that a bad line was at 5 minutes 23 seconds to 5 minutes 28 seconds tape 5 and I will know not to refer back to that segment. If someone gives me a good quote such as, "At roller derby practice we jump over each other" and I want to use that sound bite, I'd have to know where it was located. Doing that, I would know that the best jump shot would be (hypothetically) tape 1 12:02 – 12:05. I don't like logging or transcribing because the tasks are long and endless. However, I know that it needs to be done in order for me to have a good finished product. Doing the tedious work is worth getting to see my articles in print and my documentaries shown on the screen in front of audiences. This is the part of my job I love, it's the reward. It makes doing the parts of my job I don't necessarily enjoy worthwhile.
Some of my films have a distributor while I do the work with others using different methods to raise awareness of the films. Approaching schools and public/special needs groups about purchasing them is one way, submitting them to be screened at film festivals and disability conferences is another way. Facebook is also a good way of publicizing my work. When people go there, they can see some of my documentaries for free. This has not prevented me from selling copies of them. To summarize, my work gets to the public through a distributor, TV, film festivals, disability conferences, social media and my website.
If you want to make a film, avoid falling in love with any of your footage. That is a common mistake novices make. The same goes for writing. You can't fall in love with your words. What might sound good to you could sound awful to other people so be prepared to listen to feedback and make changes as you go.
To do well in a career like mine, a person has to truly want to be a journalist or documentary producer. To succeed, you can't let people discourage you. Even with a good education don't expect to get rich. Sometimes, I've made decent money, but not often enough. My love of the work is greater than my concern about how much I get paid. That's why I've been in these particular fields for over 20 years. I love my craft. Choose well when it comes to deciding what you want to do and you'll love yours too.
The Contact: David Block
Related Links:
The Blind Filmmaker
YouTube video of Bill Cosby at the Penn Relays
---
Where Are They Now: David Block, Documentary Producer/Director and Freelance Journalist
Whether you have watched one of his inspirational documentaries or have read one of his articles in the New York Times, you can't forget about David Block! As a blind documentary producer, director and freelance journalist, David is always hard at work on something new and exciting. Get the inside scoop on David's latest projects with APH CareerConnect!
He is at it again! For the last few years, David Block has been working on his seventh documentary, Mirror of the Soul! Following the words of the late Winston Churchill, "there is something about the outside of a horse that is good for the inside of a man," David's new film focuses on the therapeutic relationships between individuals with disabilities and horses.
"Horses don't judge by appearance," David said. "They look past peoples' disabilities and recognize the emotions inside. A horse is a Mirror of the Soul."
David explained that horseback riding provides physical and emotional therapy for individuals with blindness, Cerebral Palsy, Bipolar Disorder, or any other disability. Riding, touching, and even grooming the horse can provide an outlet for anyone struggling to overcome their disability.
David's new film shows how horses provide a safe and protected venue to help Autistic children speak for the first time; comfort people overcome by grief; provide the freedom and mobility for blind riders to go wherever they want; and allow wheelchair users to travel over any terrain.
David chose to make this documentary about horseback riding because of his own personal experience.
"I chose horseback riding because I rode for two years. Being legally blind and from writing about people with disabilities benefiting from the activity, I was convinced that I could make a gripping piece," David said.
"My crew and I began scouting locations in July 2013. We began shooting in October 2013 and finished seven months later. My coworker, Val, and I put together a trailer and video profiles of some of the film's interviewees. I have been raising money to finish the film since. Sometimes, finishing a film can take several years. It took me nine years and ten months to make my veteran documentary, Abandoned Heroes."
Despite the challenges David has faced while making his film, he has never let anything or anyone stand in his way.
"Try not to let yourself get discouraged. I know it's easier said than done. Take a step back and think about the person who is trying to discourage you. Is that person insecure? Does that person lack courage to plunge ahead to follow his or her dreams? I noticed that people who tried to discourage me were not too successful, and those who told me to stick with it were quite successful," David said. When receiving unconstructive criticism, David explained, "The best thing to do is to tune these people out. Ask yourself, what is the worst thing that could happen if you strive for success in a field that you love?" Besides working tirelessly on his new film, David has managed to carve time out of his schedule to go back to school and continue his freelance writing.
"I am now earning my Master's in Journalism at Temple University in Philadelphia, Pennsylvania. I completed my first year of graduate school with an A minus and three B pluses. I graduated from Bard College in May 1988, so going back to school 26 years later was frightening," David said.
Due to the declining print economy, it has been difficult for David to find an editor to pay for feature material, but he has not given up on his writing. He is constantly looking for interesting stories and new publications to write for.
"Although I've written a number of articles, there are two in particular that I am proud of. One is about a Canadian astronaut who orbited the Earth many times, yet only made his first landing in Philadelphia in the spring of 2015. The other article advises college students with disabilities how to handle college life."
Full of creativity, David is a legally blind professional working in a very visual field. It goes to show that with a little hard work and the right mindset, you can accomplish anything no matter what disability you may have. And in David's case, winning documentary awards at film festivals, getting four articles published in the New York Times, and seeing his byline on international publications is plenty enough proof to silent those who doubt his ability.
For more information on any of David's projects, visit his website: http://www.blindfilmmaker.com/.