Professional Educator, Speaker, Author, and Business Woman
Intro: Do you have a fire in your belly to do something so challenging that no one believes you can do it? Did you give up or are you still trying? Get motivated and inspired as you read about and learn from Nancy Shugart, a genuine people builder, who found a way to make her ambitions successful realities!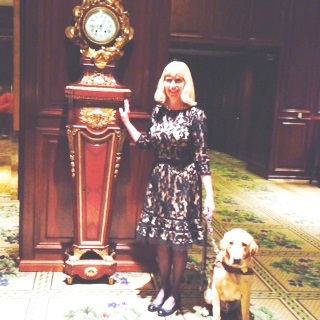 The Story: Growing up in a small town outside of Houston, Texas I went blind, at age eight, due to Macular Degeneration and Retinitis Pigmentosa. My dream, even before I lost my sight, was to become a teacher in the public schools. Even after losing my sight, that dream never changed. Nevertheless, as I got older, more times than I can count, I still heard the words—"Stop. Turn around. No. Go Back, You're too different for this". By the time I reached my teenage years, I was worn out and came very close to giving up on my life's dream of becoming a teacher.
Upon graduating from high school, I did something no one in my family had ever done before; I went to college. I went on to earn a Bachelor of Music Degree and, later, a Master's Degree in Music as well. After earning my bachelor's degree and Texas Teaching Certificate, I moved to Austin, TX in search of an elementary school music teaching position. The year was 1981, nine years before the Americans with Disabilities Act (ADA) was signed into law. Did I run into roadblocks? Yes, a few. But, the main key was that I was qualified and certified to do the job. I also had good soft skills to go with my qualifications and certifications. In other words, I was truly job ready.
When the new school year began, I was hired and went on to live my dream as a teacher in the Austin Independent School District for twenty-one fabulous years! I taught music to students in grades kindergarten through fifth grade and directed our school choir as an after-school program. It was a wonderful time.
The only assistive equipment I used in the classroom was a portable video magnifier which I kept on my desk. In the early 1990's, we began getting computers in our classrooms and I then began using Jaws on my computer. I purchased a personal copy of Jaws for my home computer and, since it could be loaded onto three different computers, I did not have to ask the school to purchase a separate copy for my classroom computer. The Texas Commission for the Blind, as it was called back then, provided me with a computer trainer to help me learn the software I needed to use for my school work.
My guide dog, which I used for mobility purposes, was always the most popular one on campus! My school's principal worked with me to schedule my classes so I would have time to take my dog outside for a break during lunch time. As I taught the younger students in grades kindergarten and first grade my dog stayed in the kennel for a couple of hours in the morning, so he could take his much loved morning nap. Then he was out in the classroom, on tie down, during the rest of the day where he could see me and the kids but they would not bother him since he was "at work".
Because I am blind and the students I taught were not, I am often asked how I handled classroom management. I accomplished this with a unique program I developed in which the students took full responsibility for their own behavior. For example: If I heard talking in the classroom but did not know who it was, I would simply state, "Say your name if you're talking." The students knew they had three seconds to confess if they were the one talking. Their honesty was always rewarded with a "Thank you" from me and then I continued the lesson, no consequences needed to follow unless the undesired behavior continued. It rarely did. Once students took responsibility for their behavior there were very few problems.
Once completing my 21st year of teaching, I chose to leave that career and started a company called Prove Them Wrong. The name of my company is the result of having been told so many times that no principal in the public schools would ever hire me due to my blindness. But by this time I had proven those naysayers wrong and now wanted to teach others that they, too, can achieve far more than most believe to be possible. At Prove Them Wrong we teach, we inspire, and we provide evidence of what is truly possible by giving a voice to courage and telling real-life stories of people who prove that we can all do more than most believe possible. We provide evidence of what happens when we have the courage to not give up and go on to be the very best.
Would I recommend a teaching career to others who are blind or visually impaired? Absolutely yes! The rewards are many if you love to work with young people and make a difference in their lives. The salaries are also good. Oh yes, I know, you don't hear good salaries in the same sentence with teaching very often, but I found the salary to be very good, especially after I earned my master's degree. And, the benefits are excellent, i.e. health insurance and retirement.
I can also recommend self-employment as an excellent choice for employment. Same as with teaching self employment does require a lot of focus and organization. To succeed you must research what you have to offer to see where you can best fit into the marketplace, be self-disciplined and passionate about what you envision. You cannot work or run your business in a haphazard way and expect to do well. You are the boss so you have to see that everything gets done and done well.
So whether you are looking at a teaching career or one in self employment, keep going. We see tremendous courage every day in those who refuse to accept the word "impossible." If only others had known what was possible, I'm certain they, too, would have found the courage to persist. It is for this reason we at Prove Them Wrong work hard to reveal courage, believing that this courage will strengthen others to keep pursuing their dreams all the way to reality.