Shannon Carollo, Content Consultant, CareerConnect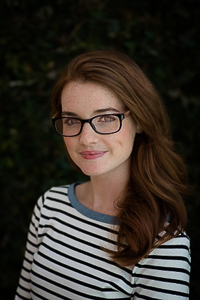 Areas of Expertise:
Employment
Transition
Postsecondary Preparation
Education
Orientation & Mobility
Shannon Carollo began working alongside the American Foundation for the Blind in March 2013 as a Content Consultant for CareerConnect, an AFB website that offers free resources and tools for students and job seekers with vision loss, as well as the professionals who work with them, their families, and potential employers. She developed most of the lesson plans in CareerConnect's "Lesson Plans for Teachers and Professionals" section.
Carollo worked as the Senior Transition Specialist at the Lighthouse of the Big Bend in Tallahassee, Florida. She assisted students and their families as they prepared to leave school and transition to postsecondary education, vocational training, integrated employment (including supported employment), continuing adult education, independent living, and community participation.
Carollo's undergraduate work was done at The Florida State University in Special Education: Visual Disabilities in Teaching Children Who Are Blind or Visually Impaired. Her graduate work at the Florida State University was in Orientation & Mobility with a specialty in Transition from School to Work.