Grow Your Connections Through LinkedIn
Editor's note: This article was first published in Dialogue Magazine and is reprinted here by permission.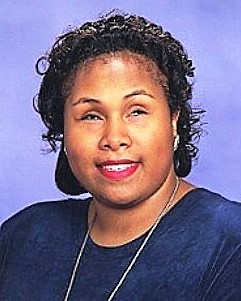 Build Your Social Connections
Online social media is well known to help you build personal connections and relationships. But what about career building or job seeking? Today, many human resource managers, recruiters and headhunters are looking to see if you have an internet presence and what is being said about you on the World Wide Web. If they find a negative message or none at all, you could lose an opportunity without even knowing it. LinkedIn provides an accessible way to create a professional brand and build connections.
My Experience Joining LinkedIn
I joined LinkedIn over a year ago. At first, I was very reluctant to do so. I was managing my professional connections the old-fashioned way, by emailing contacts from a Rolodex of business cards. Even though I was frequently getting emailed invitations to connect with people on LinkedIn, I had no way of knowing how I could benefit from doing so.
Discovering the Potential
Once I logged onto LinkedIn and started working on my profile, I began to understand its potential to build my current connections and extend my networks. It has also helped me to create a personal brand which is not just about my current job and place of employment, but about who I am on a personal and professional level.
9 Key Tips for Leveraging This Social Media Platform
If you're using LinkedIn, read my list of key tips below that can help you begin to leverage this free social media platform. If you've already signed on, these tips can help you strengthen your profile and maximize your search optimization. That could increase the likelihood that people who are looking for what you have to offer will find you instead of someone else.
When you first sign onto LinkedIn to create your profile, complete all sections. There are several, such as employment history, education, volunteering, skills and expertise, and honors and awards. When creating your title (which is what people will see after your name), select your area of expertise, not your current job title or employer. The goal is to promote your personal brand, not to advertise your boss. It takes time to complete all these sections, so be patient and pace yourself. LinkedIn will give you a calculation of a completion percentage. You want to be sure that your profile is 100% complete because this will boost the impact of your profile when other people search.
Try to use all 50 skill options that LinkedIn offers. Once you start creating your profile, the system will generate a listing of skills and expertise that fit your work history. Using all of the 50 available skill slots will help increase your searchability.
Use searchable key words in your profile. If you are moving into a new career, look at profiles and job descriptions of other LinkedIn members and note the keywords they use. These keywords will greatly assist you when people are searching for connections in that particular field.
When building your profile, upload your photo. Using a professional head shot will move your profile up on recruitment searches. Just be sure that you are dressed professionally and that your hair and makeup look polished. Wear solid colors and be sure to smile. You don't have to spend a lot of money to do this; a simple photo on a camera phone can do the trick. I asked a friend to come over and use her iPhone to take my head shot. She cropped the picture and emailed it to me; it was then easy for me to upload it to my profile.
Use every opportunity to grow your LinkedIn connections. The more connections you have, the broader your network will be. Not only will you connect with people you already know, but you will get access to their connections as well. Sometimes you might not have a direct connection to a job opportunity or a business contact but your connections just might. Job seeking is more about who you know than what you know. Build interactions with people and, as you start connecting with people, you will discover that they will want to connect with you, too.
When sending an "invite" to a prospective connection, write a sentence or two to remind them how they know you so they will be more likely to accept. Use their name in the salutation and invite them to connect with you. Also, only connect with people you really do know. When you send an invite, LinkedIn will ask how you know the person, and if you invite many people you don't know, LinkedIn can lock you out. That means you can lose access to your profile and your connections. If there is a person you really want to connect with but don't know directly, ask a personal connection for an introduction.
Connect to groups on LinkedIn. Groups, which are similar to discussion boards or list groups, increase your search optimization, and may put you ahead when job searching. Some groups, such as professional associations or alumni associations, may also list jobs and connect you to others in your field. You can also join in the group discussion and become a "thought leader" in the group. Other group members may read your comments, view your LinkedIn profile and connect with you.
Use LinkedIn's "share" option regularly. This allows you to share a comment, links to articles, or other interesting news. Some websites that you might frequent on a regular basis will have a "share on LinkedIn" option along with Facebook and Twitter. Sharing helps to show that you're actively involved and boosts your search optimization. My career includes diversity and disability issues, so I read Diversity Inc. magazine regularly. When I see an interesting article about diversity and disability I share that on my profile.
Once people start connecting with you, don't be afraid to ask for recommendations. It could be from a business contact, former supervisor, co-worker or friend. When the person agrees and writes up the recommendation, you will get an email asking you to confirm. Once you do that, the recommendation can be featured directly on your LinkedIn profile page. LinkedIn also offers an endorsement option. Be sure to endorse your connections as they endorse you, because these endorsements move your profile up the list when decision-makers are searching for people with your expertise.
It is imperative that those of us with vision loss stay on the cutting edge to get access to prime employment opportunities. LinkedIn is a reasonably accessible tool for our community to do just that. It's free (unless you upgrade to the premium level), and many of today's hiring managers are aggressively using it. I encourage you to get LinkedIn!