Retail Worksite for Blind Users
Welcome to CareerConnect's virtual retail/restaurant work site designed to show how to accommodate individuals who have very little or no useable vision. Although not every worker with vision loss will need or want every accommodation pictured, we are trying to show you the range of tools available that might benefit such workers.
One of the great advantages of video is that you can see an actual person, in this instance a CareerConnect mentor who is blind, doing his job in a retail setting. You can see Mel Arnold, who works at Café Americana in the John Weld Peck Federal Building in Cincinnati, Ohio, using technology to perform at work.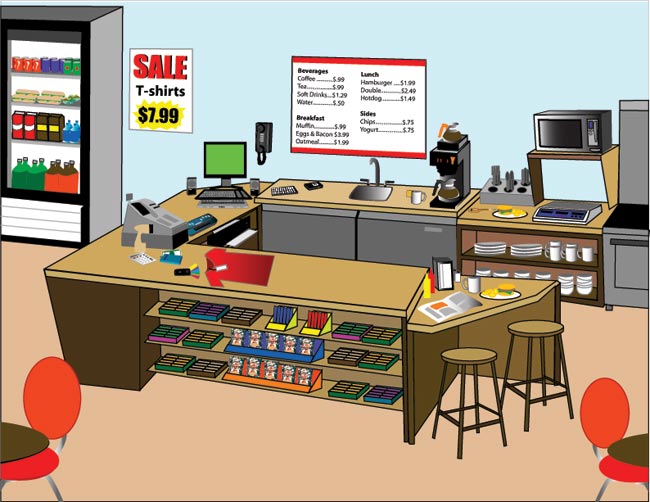 ---
Technology That Might Be Used in a Retail Worksite for Blind Users