Check out the NEW Job Seekers Toolkit!
Attention, students and job seekers who are blind or low vision! Are you ready to hone your career exploration and job-seeking skills? You'll be thrilled to know…drumroll, please!…The APH ConnectCenter and NSITE have partnered to update a NEW Job Seeker's Toolkit, an accessible, self-paced, free online training course!
Check out the NEW Job Seeker's Toolkit HERE!
In addition, If you are blind, visually impaired, and/or a veteran and are seeking employment, NSITE Connect is the place to start your job search. Create and complete your profile for free to be connected to companies looking to hire.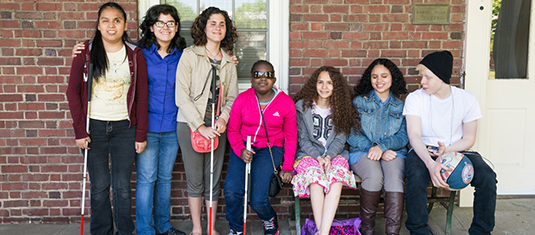 Transition to College: Program Activity Guide
Introducing the new Transition to College: Program Activity Guide for students with vision loss who are considering post-secondary education to achieve career goals.
Success Stories
If you are career curious and interested in discovering how someone landed their first job or how blind and low vision people succeed and thrive at work, this is your page! When you are looking to learn about how people just like you have found success in their chosen vocation, the CareerConnect series, Success Stories, has a video or blog for you. Check out Success Stories.
Employment Resources for Job Seekers who are Blind or Visually Impaired