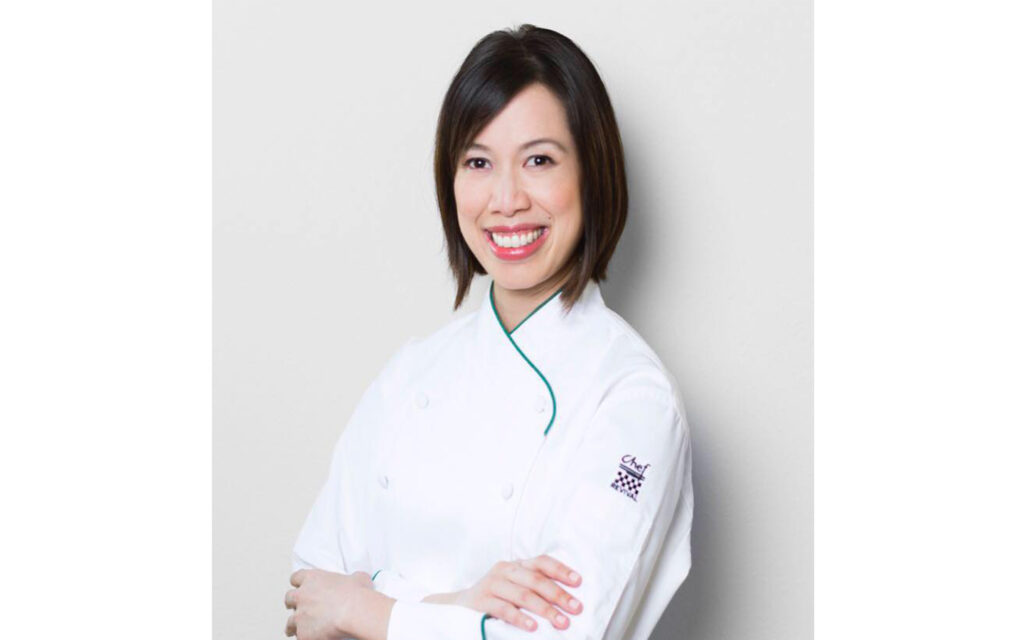 Among the history-making women worth honoring during Women's History Month, Christine Ha is a standout.
Known as "The Blind Cook," Christine is the only blind contestant – and the season three winner – of "MasterChef," the competitive TV show for home cooks judged by Gordon Ramsay. The show began her long list of accomplishments: author of the New York Times bestseller Recipes from My Home Kitchen, the mastermind behind two restaurants in Houston – The Blind Goat, a Vietnamese gastropub and Xin Chào, a more upscale eatery – both of which she successfully steered through the pandemic. What's more, Christine is making guest appearances on "Top Chef" this season, which debuts March 3, and is building a brand-new restaurant for The Blind Goat to give it its own brick-and-mortar space with a full bar and outdoor seating.
A professional passion ignited from childhood
Christine taught herself to cook in college because she missed the meals her late mother made when she was a child. The daughter of Vietnamese immigrants, Christine didn't have any of her mother's recipes, so she bought a cookbook and got to work in the kitchen.
"The joy in cooking kind of sparked when I realized I could take raw ingredients and turn them into a meal my friends would enjoy – kind of a mix of art and science," Christine says. "That fascinated me, and my love for cooking just grew from there."
When Christine began losing her vision to neuromyelitis optica, an autoimmune condition that affected her optic nerve, she wasn't going to give up the cooking that brought her joy. She learned to cook all over again, starting with making a peanut butter and jelly sandwich without getting peanut butter all over the counter.
A recipe for success
It was her friends who encouraged her to audition for "MasterChef." But given Christine's determination, she undoubtedly would have found success – even in a world where too often people who are blind are told they can't do something like being a chef.
"I tend to be the person that does the opposite when someone tells me I can't do something," she says. "That made me a pretty rebellious child, but as I grew older, I often sought to prove to others, and myself, that I can do something, especially if there are naysayers."
Christine also has the strength to do something many people – blind/ low vision or not – are afraid to do: ask for a helping hand. 
"Know when to ask for help," she recommends. "Surround yourself with smart, trusting people, whether that be partners, management, colleagues, or staff. Learn to prioritize and 'triage' the top priorities. Many things on our to-do list can get one of the 3-"D" treatments: delay, delegate, or delete."
A few more servings of advice
But there's more to Christine's success than commitment and talent.
"Something I've learned over the years is that saying no can be just as important as saying yes," Christine says. "Know your limitations and only say yes to things that will make you happy and help you reach your goals. The more you say no to things that you aren't interested in, the more time and energy you'll have to say yes to things that do matter to you."
It's good career advice – and good life advice, too. Christine doesn't tend to be hands-on in the kitchen at her restaurants, focusing instead on menu creation and management. But she still finds time to cook at home.
"I love braising meats and stews," she says. "One dish I love is the braised pork belly I made in the finale of 'MasterChef.' We also serve a version of this dish at Xin Chào. The pressure cooker at home is a clutch for stews and braises. I often use it to make things like oxtail stews or chicken soup."
Learn More
To learn more about Christine Ha – including some recipes – visit her website, The Blind Cook.