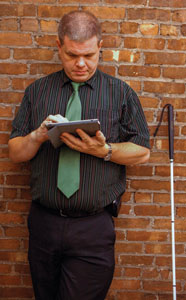 Oh, rejection! Why must you be so cruel?
Be it the moment I realized my first serious crush was completely disinterested in me, the time my name was [heartlessly] omitted from the list of accepted members of the cheerleading squad, or the dreaded job rejection…it hurt! Any and all lightheartedness aside, my ego was crushed and I questioned if I'd ever be "good enough" for love, for a sport, or for job success.
If that's where you are today; if you are facing job rejection and fighting against depression, I want to point you to wisdom. I want to remind you of what you already know, and I want to provide you with an action plan that you can customize.
First, you are worth more than any job which accepts or rejects your resume. Whether or not paperwork proves you have the necessary skills and experience for the job, and whether or not an interview demonstrates you are a good fit for the company team, it has no bearing on whether you're a remarkable person, spouse, parent, and friend. So remember, the company is rejecting your job preparedness and company fit, not your personhood.
Even so, it hurts. Identify the ache or anger, and refuse to stuff it away. Talk about it with others who are in the same painful circumstances (even on the CareerConnect message boards) and be proactive in your fight against those depressive feelings. To do so, begin or continue an accessible exercise program, volunteer, and continue enjoying time with friends.
Now about continuing your job search:
Receive and utilize feedback from the very ones who eliminated you from the job running. If you receive a phone call letting you know you were not selected for a position, ask what would have made you a more eligible candidate. Let them know you are looking for an honest evaluation, and then utilize the constructive criticism to develop your personal and career skills.
Ask yourself if you have mastered the assistive technology/ job accommodations necessary for workplace success. If you have not learned simple tricks, tools, and assistive technology to bring yourself to a level playing field as your sighted peers in your career field, including your Orientation and Mobility skills, you will not be competitive. Master the job accommodations.
If necessary, re-focus your job search on a more specific career matching your interests, aptitudes, training, and skill level. Instead of applying to fifteen diverse positions you think you may like, prepare for a career in a relatively- specific line of work; pursue related training; gain experience with the work-skills in a volunteer position or entry-level position; network with individuals in the field; and apply for many positions specific to your expertise.
Dive in to your social network. It's tempting to send a collective email to every person in your address book stating you're looking for work. However, you are more likely to find a job if you email or call individuals and let them know your skill set, asking if they know a company who would benefit from your services.
Ensure you tailor a resume for each position. You certainly have a plethora of hard and soft skills you could highlight on your resume, but instead of listing your favorite, highlight the skills that will be valued at the particular job for which you're applying. In order to identify the needs of the company, you must research each company.
Be ready to make a case for yourself to the hiring personnel. It is your responsibility to confidently share how you will benefit the company and how you will utilize your job accommodations in order to get the job done well. Remember, show and tell your accommodations, strengths, and experiences.
It is my hope you know you are a valuable person, no matter your job status. Additionally, I hope you identify what you can improve in order to find gainful employment. If in fact you recognize you are doing everything correctly and your career mentor agrees, continue casting a wide net (and don't be shy about applying for jobs across the country).
Don't forget to use APH CareerConnect's Find a Job section for more guidance.
---
AFB Holiday Hits
Keep Rockin' Around Your Tree By Improving Your Orientation and Mobility Skills As an Individual Who Is Blind or Visually Impaired
These Cover Letter Secrets [Jingle Bell] Rock! Get Your Resume Noticed As a Job Seeker Who Is Blind or Visually Impaired
My Only Wish Is to Better My Weaknesses As a Job Seeker Who Is Blind or Visually Impaired
It's Beginning to Look a Lot Like Time to Sharpen Your Social Media Skills As a Job Seeker with Vision Loss