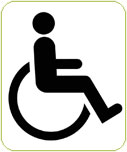 This post comes to APH CareerConnect from one of our talented and enthusiastic mentors, Katherine Schneider.
Twenty-five years. Not all that long ago, but access has really improved in many ways for the 19% of us who have disabilities because of the Americans with Disabilities Act (ADA). It is still a work in progress and involves much negotiating for access in many situations. But, perhaps, you're someone who's benefitted over the years from some of the following accommodations:
Assistance animals; more people know laws
Free I-bill reader and Eyenote app for the blind so those with vision loss can differentiate denominations of U.S. paper currency
Schneider Family Book awards for children's books with disability content are receiving more entries every year showing mainstream interest in disability and diversity
Checkers, Scrabble or other accessible board games are more widely available
Ramps are more common although not universal like to pulpits in churches
Signs about hearing loops are starting to appear
Interpreters and captioners are at work in more places like medical appointments, school graduations, etc.
Playground equipment usable by kids with mobility impairments is more common
Large print programs at worship services and public events are more common
Accessible medical devices such as blood pressure cuffs, thermometers, glucose meters, and insulin pumps are now available
Print/braille books are sometimes available at public libraries for blind parents and sighted kids or vice versa to read together
Buses that have access for wheelchair users and some taxis are normally available
Voting machines with audio capabilities are now in use so blind people can vote independently
Numerous cell phones, including iPhones, are accessible for the blind or visually impaired as well as iPads and other electronic devices
Local sources of gizmos from Independent Living and Aging and Disability Resource Centers are around so newly disabled can try before they buy
Powered carts with baskets to ride at grocery stores
Hearing assistance devices and Captioning devices provided in movie theaters
Occasional audio descriptions provided in theaters and on television
Captioned and/or audio described movies available at libraries
Audio and touch-tours of museums are more common
Electronic access for blind to websites, newspapers, email, etc.
Occasional Braille menus, bank statements, greeting cards, utility bills, etc. are not uncommon; just ask for them
Para-transit
Reasonable accommodations so jobs are accessible and, if they aren't, job candidates have leverage with the ADA to correct the situation
Electric doors are common which helps those in wheelchairs
Those of you who advocate for access for yourself, friends, family and the rest of the 19% of us who need it will make the next 25 years of implementation of the ADA even better. Consider doing the following in your community to celebrate and continue raising awareness. Celebrating might include:
Arranging city or county board resolutions in honor of the 25th anniversary of the ADA
Helping arrange a display of adaptive equipment at a local library or museum
Offering to Braille messages at a celebration event
Contacting your local news outlet with a story idea about how the ADA has benefitted you, a friend or family member, etc.
Get involved with a state or local organization for those with disabilities
Offer to speak at a local school (middle school, high school or community college) about the ADA and people with disabilities.
When people think of the ADA, they tend to think of ramps and curb cuts. Let's help them realize there is a lot more to celebrate! Let's give it all we've got by way of celebrating and thanking those who made these improvements possible, while reminding everyone that as things change there will always be a lot more to do.
Katherine Schneider, Ph.D.
Senior Psychologist, Emerita
Counseling Service
University of Wisconsin-Eau Claire: schneiks@uwec.edu
Author of Occupying Aging: Delights, Disabilities and Daily Life, To the Left of Inspiration: Adventures in Living with Disabilities and a children's book Your Treasure Hunt: Disabilities and Finding Your Gold Blog: http://kathiecomments.wordpress.com
---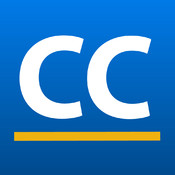 Take the time to 'Like' APH CareerConnect on Facebook and Download the Free APH CareerConnect App in the iTunes App Store.