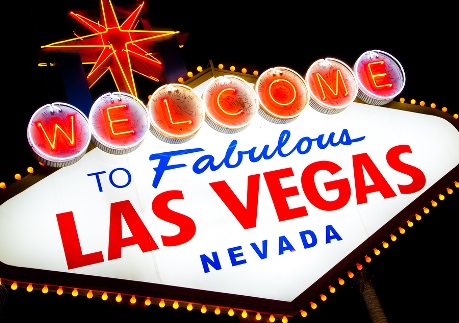 I was able to go and speak at the 2014 NFB Convention in Orlando, Florida, but I wasn't able to make it back to the convention after some storms cancelled my flights. Lee Huffman (AccessWorld), Paul Schroeder (VP of Programs and Policy), Carl Augusto (CEO), and Mark Richert (Policy Ninja) are preparing to head out for the 2014 ACB Convention in Las Vegas. I will attempt to come back with my money and belongings (I joke!).
We are excited to see all of the new products in the exhibit hall and network with our friends from around the United States. I know Lee Huffman will be checking out the latest gadgets to figure out future AccessWorld articles, and I will be hoping to encounter some amazing people with cool jobs for CareerConnect's Our Stories. I always love seeing our CareerConnect mentors at these events.
AFB is hosting a breakfast on Monday, July 14, and I hope to see everyone who registered for it. I know it filled up quite quickly. We will be sharing the latest updates from AFB about our apps, AccessWorld, public policy, CareerConnect, our programs, and who will win the NFL's Superbowl. That's right; if you come, you'll find out who will win the Superbowl (last year). When AFB rolls to Vegas, we bring it hardcore! See you at the tables, I mean the AFB Breakfast at the 2014 ACB Convention.