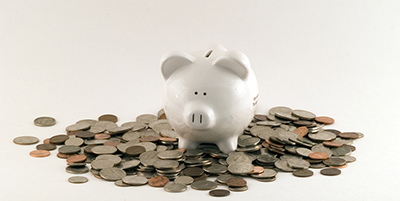 We once talked about the work-related benefits of hobbies for employees who are blind or visually impaired. Remember that video blog? I sure appreciated your blog comments; you discussed the hobbies you have pursued and how they have expounded your work skills and creativity. One of you ("dmolino21" to be precise) stated that you enjoy your artistic hobbies and you sometimes get paid for them. Impressive! Thank you for sharing and steering the conversation. We have you to thank for this blog (smile!).
Whether you're looking for a part-time gig in retirement, a second source of income throughout your career years, or a supply of cash flow while you're seeking a full-time job, a hobby may be the answer.
But how can you get cash for a hobby?
Consider what you do really well that others find valuable. Read AboutMoney's article on hobbies that you can turn into a business. They suggest ventures in animal care, gardening, art, and reading/writing. I'll add suggestions such as computer know-how, woodworking, music performance, childcare, baking, and language expertise. You can have a business selling products or services, as well as teaching lessons in the area of your expertise.
Plan. That's right; there is much to plan when it comes to even the smallest entrepreneurial journey. How will you invoice your customers? Where will you order your materials? What happens when you receive a large order? How much time are you willing to devote to your new job? How will you pay taxes? What if your friends want a "friends discount"?
Set the cost of your item/ service based on the value of your time and the amount folks are willing to pay. To do so, you must know how much money and time it takes to create each item. Additionally, research your competition and the "going rates".
Identify your customers. To do so, answer the following: Who purchases items like the ones you create? Who needs the services you provide? Who is most willing to pay for your expertise? Who will hire you?
Market to your customers. If your customers will search for your services online, have an online presence. If your customers will be a type of business, contact businesses and provide samples. If those who hire you will be your neighbors, post flyers, connect with them at HOA meetings, and have business cards available.
Make the experience a positive one for your consumers. You need repeat customers and positive word-of-mouth. So remember to over-deliver, make personal connections with the consumers, and handle any errors or issues with integrity.
Let me know what you'd add to the list!
For motivation and know-how, read Tammy Ruggle's success story of turning her hobby into a profession; tips for making hobbies accessible for those with visual impairments; and VisionAware's Creating a Hobby-Job article.