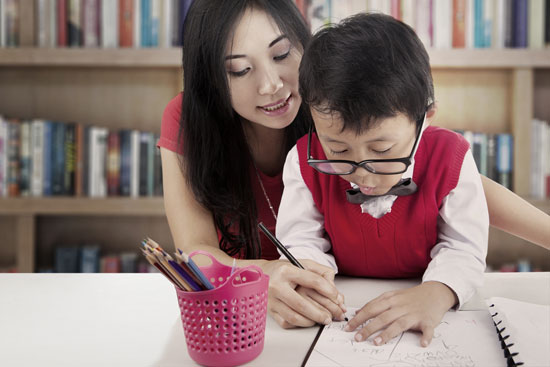 Last week, I had the opportunity to meet with high school and middle school students who are blind or visually impaired. I love getting the opportunity to work with youth specific to self-awareness, career exploration, and navigating the employment process. Patricia Leader, a program coordinator in Cupertino Public Schools, made this visit possible. She is a shining example of a great teacher who is quite passionate about guiding youth to success. They have a number of great teachers in Cupertino.
This visit is relevant because it is October, National Disability Employment Awareness Month. APH CareerConnect is ending National Disability Employment Awareness Month with a lot of activity. We are posting a lot of new content this week, and here is the first of a few great additions to our program. Hopefully, you've had a chance to explore our Lesson Plans for Teachers and Professionals section since the launch in July. I promised you that we would be bringing it hard with a lot of new lessons. We were not fibbing! Yes, I just wrote fibbing; it seems like a fun way to say lying.
Shannon Carollo (a great friend of CareerConnect) has been really busy—she has provided us with a few more sections of lesson plans for all of you teachers and professionals out there in the field. The new section is packed with lessons related to social skills. I think we all know how important social skills are to the success of our youth who are blind or visually impaired. The lessons provide a variety of structured activities to utilize around building the appropriate social skills. A few weeks back, we posted a section of lessons related to stress management, and I am thinking I might have to revisit some of these lessons for my own benefit.
In addition, we also posted a section of lesson plans specific to problem solving. We spend our lives encountering problems and working to overcome them. People who are successful are great problem solvers. Visit the Lesson Plans for Teachers and Professionals section for a number of transition-related lesson plans.
Teacher and student photo courtesy of Shutterstock.