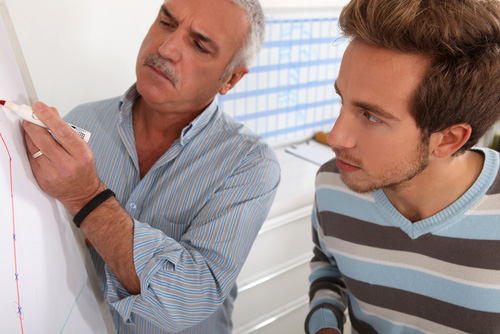 If you needed an extra reason to show appreciation for your mentor during National Mentoring Month, today is the day. Today, January 21st is "Thank Your Mentor Day". Today, mentees from all over are encouraged to reach out and honor the individuals who have guided them.
I personally have had many mentors during my educational, career, and personal life paths. I have been fortunate to be connected to such inspirational people who have helped guide me over the years. Reflecting on "Thank Your Mentor Day" I am reminded of my tenth grade English teacher, Mrs. Underwood. Although it has been years since I have spoken to her, Mrs. Underwood remains a very influential mentor in shaping my career path. From countless efforts all those years ago to encourage me to write and to find my passion, I have stumbled upon a career that I love. I am so thankful for the impact my mentor has had on my life, and I will be sure to reach out and show long due gratitude.
A mentor doesn't have to be your high school teacher however. A mentor could be your job supervisor, maybe a college tutor, or even a good friend who has helped impact your life, regardless, all mentors are important.
If you don't yet have one, maybe you're searching for a mentor to help guide you to the best career options, or simple guidance from someone more experienced in your career field. APH CareerConnect offers these connections to mentors who are blind or visually impaired and employed in various career fields. The benefits of a mentorship can be found right here through APH CareerConnect's wonderful source of helpful and experienced mentors.
The best part about mentorship is that it is two sided. Not only is the mentee granted guidance, but mentoring is also beneficial for the mentor. One way to say thank you indirectly to mentors of your past is to become a mentor yourself for individuals ready to learn what your career field is all about.
Don't forget to show your appreciation for your mentor today. Contact them directly, say thank you on social media, or even become a mentor yourself. Thank you to all of our APH CareerConnect mentor's for dedication and willingness to help others!