Coping. Maybe that word elicits anger. After all, one two-syllable, calm-sounding word cannot convey the road you are on: the depth and complexity of your loss, weariness, disappointment, fear, resentment, and rage.
Besides, "Who can cope with vision loss?" You ask yourself.
Before I attempt to answer this question, thank you, veteran. I know, I know…if you're like my husband (active duty USAF chaplain), you don't even want the recognition. I'm giving it anyway. I am beyond thankful for your sacrifice, your dedication, and your willingness to serve us; to serve me. You are strong and brave and valiant.
It's a good thing you are too, because you're going to need those characteristics to move forward and let yourself grieve.
And please, please don't run from the grieving process. Go there, even though it's temporarily easier to avoid.
Recognize and sit with those dark emotions, those visitors; otherwise they'll become permanent house guests.
Then you can move forward with vision rehabilitation services; here you'll learn to complete tasks with your remaining vision or without vision. You'll gradually come to realize reduced vision is not equivalent to a reduced quality of life because you can do almost anything (minus driving) without vision. You'll pursue your career and/or hobbies and you'll enjoy life once again.
You'll look back and see you, yes you, coped.
To support you on this journey, utilize the Blind Veterans Association and gather AFB's information for veterans coping with vision loss.
This journey is a marathon and not a sprint, and we're here for you along the rocky path.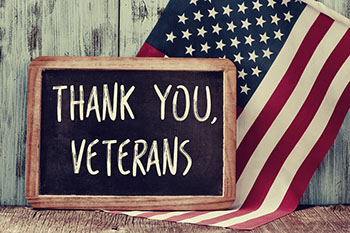 Resources for Veterans
Information for Veterans Coping with Vision Loss
Veterans' Services and Other Resources
VisionAware Profiles of Veterans and Those Who Serve Them
Lights Out: Veteran, Joe Hobson, Offers His Account of Suddenly Losing His Vision
Veterans Health Administration Services for the Blind or Visually Impaired