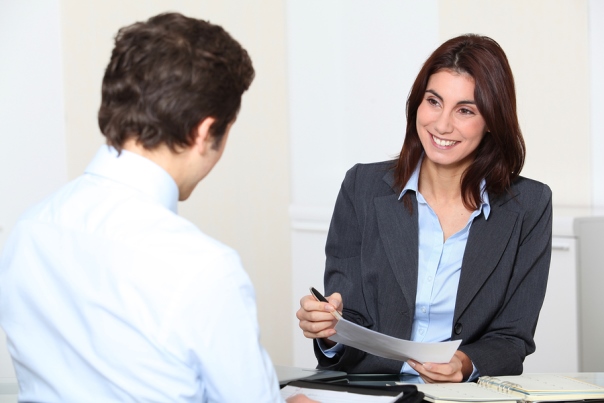 Often times a company will refrain from publicly announcing a job opening, opting to utilize a professional job recruiter (sometimes named a Headhunter) to search for 4-10 ideal candidates. The company will then examine the recruiter's recommended candidates and choose several to interview. If the company chooses to hire a recommended candidate, they will pay the recruiter for his services.
There is certainly an art to attracting and working with a recruiter.
First, visibility, a good reputation, and a strong social network are fundamental. Recruiters generally begin their search for candidates by asking trusted contacts and associations for recommendations and by browsing LinkedIn.
Second, if a recruiter calls to discuss a potential job and asks for your resume, find out the specific needs of the company and customize your resume to the particular job. He will likely also ask for your salary requirements, which you can carefully provide. [Note: if the recruiter asks for your salary history, don't provide it. That was not an ethical question.]
Third, be somebody the recruiter will take pride in (and somebody the recruiter will want to contact again for future opportunities). This means expressing gratitude for the consideration; responding timely to requests for a resume and requests for the recruiter's phone or in-person interview; impressing him with your interview answers and knowledge of the company; and looking polished in your writings, words, and appearance.
Fourth, carefully weigh when to disclose your visual impairment. Unless you feel the recruiter will immediately disqualify you as a candidate because of your visual impairment, be upfront regarding blindness or a visual impairment from the beginning. I recommend disclosing a visual impairment when the recruiter interviews you. You are building rapport with the recruiter, and you want him to view you as honest. Keep in mind that the recruiter is likely to contact you for future career opportunities if he feels you are trustworthy and excellent in your career field. Regardless of when you ultimately choose to disclose, prepare a concise disability statement and share how you will perform the job tasks.
Fifth, ask the recruiter to keep the potential job confidential if you are currently employed. Like my Mama always said, "A bird in the hand is worth two in the bushel."
According to Forbes' The Truth about Working with Headhunters, you are 25% likely to get hired if a headhunter chooses you as a prime candidate for the hiring company. The odds aren't too bad, I'd say. The problem is that if you are not chosen by the company, you will likely never know why. For that reason, make a point to ask for feedback on your resume, work and social skills, continued education, and job performance from trusted mentors or former coworkers. Learn where to focus your energy in improving, so that the next time a recruiter comes calling, you'll be shining.