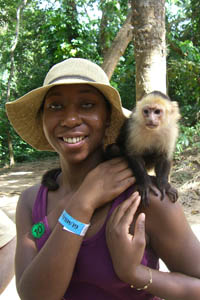 A word to the wise: Change is inevitable, growth, however, is optional.
Isn't it interesting that a new movie is coming out in a few days with the title "Do You Believe?" It is interesting to me because CareerConnect Mentor, Angela Winfield, has a video that relates to this movie title. Her inspiring video is named "The Power to Think Less, Believe More". We are always taught to think for ourselves so why would we want to think less? Maybe it is because we often think in gloomy, negative terms, even if it is subtle, when we face serious challenges.
Without even realizing it we can end up having an internal dialog with a defeatist attitude because we know it is going to be a hard road and we are not sure we will win. Maybe we do this because we need, but don't realize we have something positive to believe in every day; especially when these life changing decisions we have to make stare us in the face.
What does it mean to believe? It means to be persuaded of the truth, to have faith in the reliability of truth. Some of us ask ourselves a lot what the truth is in any given situation. If you are blind or visually impaired and this life altering experience is new to you, or even if you have had vision loss for years, I agree with Angela; the truth is, you do have something very positive to believe in. You actually can do what you thought wasn't possible. You can become and do more than you ever imagined. You can have a wonderful life and all the while inspire others to become who they, too, were designed to be.
To borrow a quote from John Maxwell, "Life is 10% of what happens to me and 90% of how I react to it." Learn how Angela reacted to her vision loss by watching her video and reading her story below.
Watch Angela's video and share the inspiration!
Read about Angela's mentor success in CareerConnect Our Stories!
---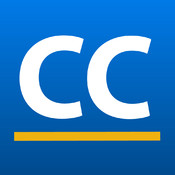 Take the time to 'Like' APH CareerConnect on Facebook and Download the Free APH CareerConnect App in the iTunes App Store.