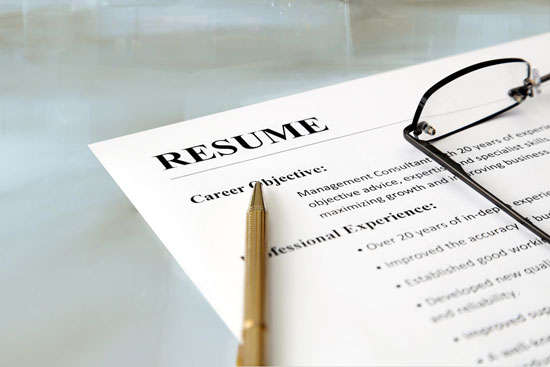 Do you struggle with writing a "noticeable" cover letter? I do! I always spend forever writing my cover letter. I struggle to find the balance between interesting and on topic. I mean, how do I show that I am a good fit for the job and that I am not a stick in the mud? How do I portray myself as a unique asset to the company in just a few short paragraphs?
I am sure we have all been there. We have the skills, education, and work experience, but somehow, our cover letters just don't measure up. It's time for that to change! It is time for you vamp up your cover letter and land that interview.
After researching through the best cover letter tips and tricks, I have finally found my favorites. With these tips, your cover letter will rock in no time!
Have the Right Format
As with your resume, a cover letter should be formatted correctly and free of errors; you don't want to ruin your chances because of a simple mistake. Be sure your letter is typo-free by having someone else review it. If you are submitting your letter via email, be sure your attachments open properly and are in the correct file type. Ensure your information is properly delivered and accessible.
Add Some Flair
It is key to keep cover letters interesting. Don't simply reiterate your whole resume, throw in some personality! Demonstrate your enthusiasm by sharing your connection to the company or show your eagerness to join the team by aligning your goals with the company's goals. Be sure to customize each individual cover letter and anticipate the specific company's needs.
Digital and E-mail Cover Letter Tricks
With more applications being submitted online than ever before and recruiting agencies specifically designed to find that one employee to fill the vacant position, you have to make some modifications to your cover letter and resume. Don't get lost in the shuffle, get noticed! Utilize these tips to increase your chances of getting an interview:
When a computer is sorting through your resume and cover letter, the only way to not get thrown in the "digital trash" is to use key words! Pull words from the job description and the company's mission statement to help your application get through.
Your email is your cover letter
When you submit a resume through email, your email is more or less your cover letter. Computer systems read your message as the cover letter and the attachment as the resume. Make sure your information is presented correctly. Also, if you are submitting the email to the actual employer, be sure to have an appropriate subject line. It is all in the details!
Recruiters read resumes first
Although cover letters are important, the resume will always come first. Recruiters will typically start with your resume to see how you measure up against the competition. If you are qualified for the position, your cover letter is the chance to "close the sale." Spark the recruiter's attention by including something in your cover letter that you didn't include in your resume. Avoid clichés and give the reader a better sense of who you are and how you will fit in with the company.
Regardless of how you submit your cover letter, always be conscientious of length. No one wants to read a long cover letter.
For more tips on creating the perfect cover letter, get back to the basics with these CareerConnect examples or check out Shannon's secret cover letter recipe.
---
AFB Holiday Hits
My Only Wish Is to Better My Weaknesses As a Job Seeker Who Is Blind or Visually Impaired
It's Beginning to Look a Lot Like Time to Sharpen Your Social Media Skills As a Job Seeker with Vision Loss
Do You Hear What I Hear? How to Master the Phone Interview As an Individual Who Is Blind or Visually Impaired
Have Yourself a Merry Little Work-Related Celebration As an Employee Who Is Visually Impaired