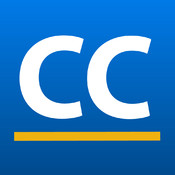 Can you believe it? Our holiday countdown is almost over, but don't worry, we aren't finished spreading holiday cheer! APH CareerConnect has provided helpful advice, tips, and ways to improve your job search and work-life, but we haven't given out any presents! So as we continue to celebrate the 12 Days to Christmas, the holiday season, and the New Year, here are a few free resources just for you from APH CareerConnect!
Job Seeker's Toolkit. This gift is perfect for any job seeker! The Job Seeker's Toolkit is a free online skills training course that helps users develop the necessary skills and tools they need to find their next job. The course covers self-awareness, career exploration tools, the preliminary employment process, the interview, and maintaining employment. There is no better gift than the one that can keep on giving, so register with APH CareerConnect and get started today!
CareerConnect Lesson Plans. This is the perfect gift for teachers, transition specialists, and rehabilitation counselors. CareerConnect Lesson Plans provide teachers with plans and ideas relevant to career exploration, preparation for employment, and navigating the employment process. With over 90 available lesson plans, teachers can customize the lessons to fit the needs of each individual student. And the best part? APH CareerConnect is always adding new ideas and it is free!
APH CareerConnect App. Why not take CareerConnect on the go? Our new CareerConnect App is the perfect tool for professionals, job seekers, parents, and youth who are blind or visually impaired. Our app has been optimized for iOS VoiceOver and Accessibility features. With the app you can look up lesson plans, browse "Our Stories", and read the CareerConnect blog. The CareerConnect app is available free for download for iOS, and AFB will be adding new features through the coming year!
Check out these free resources today, and don't forget to keep an eye out tomorrow as we continue the 12 Days of APH CareerConnect holiday countdown! At the top of the page, choose to "Track This Blog" to get email notifications of our new posts. Go back to the CareerConnect Blog archive to read all of the 12 Days of APH CareerConnect posts.