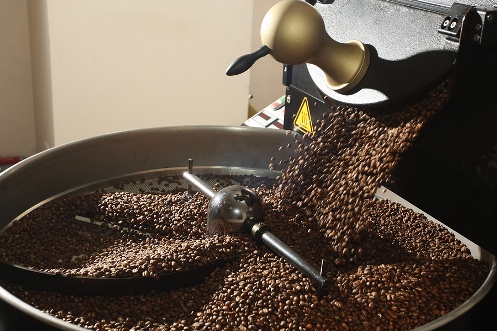 I recently read an article praising Gerry Leary for perfecting the roasting of coffee. I was intrigued; my husband and I roast our own coffee. The article explained that Gerry has no vision, and relies on his sense of smell and hearing, in addition to a talking thermometer, to perfect the roasting process. I continued to read. This man owns his own cafe. I was inspired; an entrepreneur and expert roaster. I wondered if he would talk with me a few minutes and give us his story. I sent him an email and held my breath.
Gerry spoke with me for an hour. I laughed; I teared up; I learned. He told me how he got to where he is today, roasting coffee for his café in Boulder, Colorado.
It started with his parents
As soon as he was able, his mom and dad told him there was housework to be done. "We all live here; we share the workload." Though he had no appreciation of chores at the time (who does?!), he now understands the values of responsibility and discipline the insistence of chores developed. In addition to expecting him to be a contributing member of the family, his parents gave him opportunities to explore interests. As a child, his primary interest was cars. His dad was an auto mechanic and patiently taught Gerry his craft.
It continued with a development of skills
The pursuit of his interest developed into a hirable skill set. Gerry earned "play money" by fixing friends' cars in high school. He proceeded to work as a professional auto mechanic. Over time Gerry realized he wanted to create his own job, and he took a risk: He rented a space and opened an auto mechanic business. He successfully operated it for almost 20 years.
A new passion ignited. Gerry learned he could roast his own coffee. He took a roasting seminar and was driven to perfect the roasting process. He sought a coffee roasting position, but found no such availability. He decided it would be easier to create the job he wanted rather than find it. He took a risk: he rented a space and opened a coffee-roasting café, The Unseen Bean.
It involved overcoming obstacles
While roasting coffee and satisfying customers are the "easy and fun parts" of owning The Unseen Bean, the challenge lies with the mounds of paperwork. Like all good leaders, Gerry recognizes his strengths and the areas where he desires support. To overcome the obstacle, Gerry hired team members who complement his skill set. Together, the team is satisfying Boulder, Colorado's need for the perfect cup of coffee.
If you want to explore careers based on your interests, read Tips for Exploring Careers as a Job Seeker Who Is Blind or Visually Impaired.