NovaCain and Young ANT are doing something that no other rapper and no other blind musician have ever done: they're building a genre of their own—blind awareness hip hop. It's clean, it has a strong bass line and beat, and it's geared toward a very specific purpose: to educate and unite blind and sighted children and young adults to see and believe in a brighter future.
Meet Hip Hop Artist, NovaCain
Mario Nelson, 28, now more commonly known by his stage name, NovaCain, started to notice his vision was blurring around age 17. By the time doctors were able to take action, the optic nerve atrophy was so severe that NovaCain became completely blind right before his 18th birthday. Shortly after, he lost his stepfather, and a few years after that, his mother passed. He refused to let his fate keep him in the dark.
When NovaCain's younger brother found healing through making music and beats, NovaCain decided to try it out too. Now, after almost eight years of writing music and testing the waters for his niche genre, he's ready to launch his first tour. He's writing clean hip hop music with lyrics that tell a story of perseverance, grit, and making your own path, with or without sight.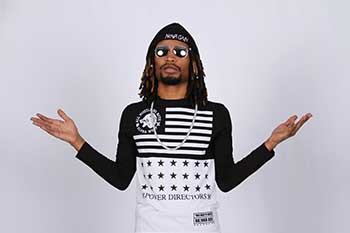 The Beginnings of the Braille Music Tour
The Braille Music Tour will be the first blind awareness hip hop tour in history (when it kicks off), and it will be tailored to the kids. As he proves through his lyrics, NovaCain is on a mission to share his story with blind and visually impaired children and young adults that may not see just yet how bright future opportunities can be. He and his team designed this tour to visit residential schools for the blind and visually impaired around the country to share their message through music. At the core of this initiative is the mission to educate and unite all people—blind or sighted—through art.
Meet Rapper, Young ANT
Little did he know, someone else, in another part of the country, was on the same path. Antyenette Walker, 19, known now by her stage name, Young ANT, is known as the first and only female blind rapper in the states. After losing her vision slowly, also due to optic atrophy, Young ANT remembers catching herself in one of her lowest days, sitting alone in her room on her bed. She just started to write out loud.
"It just clicked. I started telling the story of my life from when I first lost sight in my left eye up until I went blind, and I just put it on top of a beat. I told about what I've gone through, because ultimately, that's what gave me the strength to make a change and step out of my box."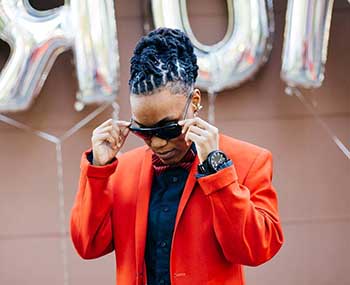 In the midst of looking around for another blind rapper who shared his philosophy and could be featured on the tour, NovaCain saw Young ANT on an ABC interview and asked her to join him on the tour. Here they were, two people who lost their sight around the same age who were tackling the same issue and were now both using that momentum to create music that could serve a very specific finite purpose.
A Music Tour with a Purpose
"This would be a chance to bring everybody together for a great cause and start working on the blind culture of tomorrow, the next generation," says NovaCain. "We want to reach the kids. If we can make their lives just a little bit easier and bring more unity through music with this movement, we've achieved our dream."
Along this same vein, Young ANT is hoping that through music, she can specifically encourage other blind and visually impaired females that their voice matters. As a female artist, she knows what's out there, that girls are encouraged to be pretty on the outside, and their inner strength is not emphasized enough.
"I know women are all about their beauty and their appearance, and I would want to let them know that even though they can't see their outer beauty, it's there, and now they've got to let their inner beauty shine."
Currently, the Braille Music Tour is working with residential schools for the blind and visually impaired around the country to organize dates and locations for the tour. They're excited to gain support from other blind awareness organizations by spreading the word and collaborating on this shared platform.
To fund a nationwide tour of this size, the Braille Music Tour team is looking toward large corporations like Microsoft, MetroPCS, and Google—corporations that support their blind and visually impaired consumers with their products daily—to come on board and support this cause.
"On top of being inspired, motivated, and having fun, this tour is about giving young kids an opportunity to get out and do something that any other person gets to do," shares NovaCain. "That can happen through this music."
NovaCain and Young ANT hope to leave the audience with two messages. As NovaCain says, "There are no excuses not to live your dream. Life is too short. Get started now, train along the way, and go for it."
And to that, Young ANT adds, "No sight, no fear."
For more information on the Braille Music Tour, visit the official tour website at BrailleMusicTour.com. For updates, text NOVA to 88202.
Music Careers and Vision Loss
Jobs in Pop Culture, Art & Entertainment and Artisans Who Are Blind or Visually Impaired
Stepping Into the Spotlight As a Blind Musician on NBC's "The Voice"
Profile of an Audio Engineer/Producer