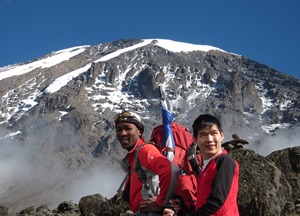 APH CareerConnect's latest Our Stories piece is part of the Samuel N. Hecsh Window on the Working World of Law. Each year, a feature is done on an outstanding mentor and individual who is blind or visually impaired and working in the field of law. CareerConnect's Our Stories section highlights the success stories of those who are excelling in their professions. The section is packed with over a hundred pieces and organized for ease of navigation so you can learn about the employment paths and life adventures of these outstanding individuals.
Having been an inventor at heart since childhood, Jack Chen not only created his own inventions, he became a successful patent attorney so he could help others to realize their dreams.
Read Jack's story to see how he merged his two greatest interests into a brilliant career.