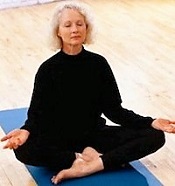 Being healthy can mean a lot of different things. It can mean exercising regularly, cutting out the sugary drinks, eating three square salads a day, or even getting enough sleep. When you really think about it, we do a lot to improve our physical health, but what are we doing about our overall well-being? What are we doing to become mentally fit?
When work becomes overwhelming and life gets stressful, what are you doing to overcome these obstacles? This week we are challenging you to discover what makes you mentally fit to succeed in any aspect of life.
Mental fitness is about keeping your brain and emotional health in the best possible shape. This could mean incorporating mental dexterity exercises or learning how to ease your mind through meditation. Regardless of what you might add to your daily routine, improving your mental fitness can be very beneficial.
Having a clear and balanced mind promotes wellness, mental health, and can prolong life. It can create happiness, relieve anxiety, and reduce stress. All of these characteristics can result in success at work, a rewarding personal life, and a sense of accomplishment at the end of the day.
So I understand the importance of having a strong mind, but what can I do to improve my mental fitness? The following are a few tips from various health-related articles that can help improve memory, develop emotional well-being, and get your brain in shape to take on new challenges.
Tips to better your mental fitness:
Read Often. Reading is entertaining and has many added benefits. It sparks the imagination and causes you to visualize what you are reading. It improves your vocabulary by making you process words and recall meaning quickly. It is also a great way to relax at the end of the day. Try to add some variety in your life by reading different genres.
Play Games. As we age, we often have difficulty remembering even simple things. The best way to improve your memory is to exercise it. Challenge your brain by playing memory games or test your reasoning with crossword puzzles and Sudoku. This is a fun way to warm up your brain each morning before work.
Meditate. After running our brains full speed and multitasking all day, meditation can help calm our minds for a good night's rest. It can also reduce anxiety. Taking a few minutes each day to sit and reflect on what you accomplished and what you want to improve on can benefit your emotional health as well. The key is to remain positive and eliminate the negativity in your life.
Get Physical. Exercising your body also exercises your mind. Trying new workouts forces your brain to learn new muscle skills, estimate distance, and practice balance. Physical exercise creates mental endurance and increases will power. Eating right can also improve your mental fitness. Check out last week's Summer Challenge: Get Physically Fit post for more information about exercising as someone who is blind or visually impaired.
Are you willing to accept this week's challenge? Let us know how you are improving your mental fitness for work and your personal life.