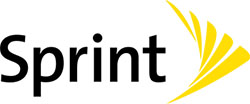 "We want to be the best wireless provider for those with visual impairments; We want blind and visually impaired consumers, and we want to support them at every level," stated definitely by Kelly Egan, Sprint's customer relations manager for the blind and low vision community.
I recently spoke with Ms. Egan, who enthusiastically expressed Sprint's commitment to building a relationship with the blind and low vision community.
And it's not just talk.
Sprint hired a team of five contractors with visual impairments to work with Ms. Egan, who is also blind, as members of its growing accessibility team. The team includes individuals with a variety of disabilities who are committed to meeting the needs of consumers with disabilities with customized wireless plans, accessible wireless devices, and specialized customer care.
You may recognize these customized wireless services as Sprint IP Relay, Sprint CapTel, and SprintVision. These services meet the wireless service needs of individuals who are blind, visually impaired, and deaf-blind.
We say thank you to Sprint for meeting our wireless needs, hiring individuals with vision loss throughout the company, and hiring individuals with vision loss for your accessibility team. We salute you!
Discover the Benefits of Hiring Visually Impaired Employees
What You Need to Know About Hiring a Person with a Visual Impairment
Hiring a Person Who Is Blind or Visually Impaired: An Overview
Common Job Accommodation Questions and Their Answers for Employees with Visual Impairments and Their Employers
Our Stories: People Who Are Blind or Visually Impaired Succeeding at Work and Life