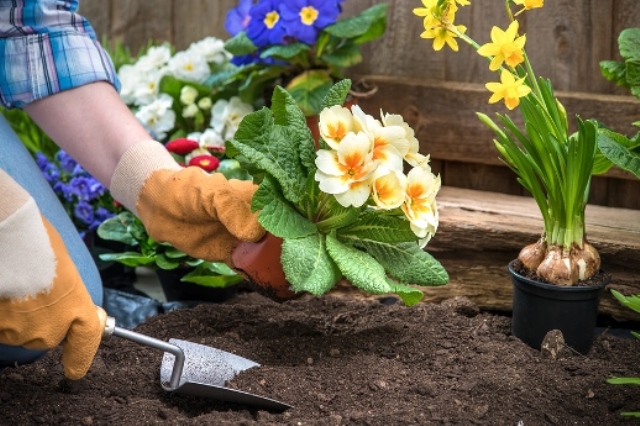 I don't know your specific story. Maybe you're a full time student with graduation just around the corner; maybe you're a stay at home parent who is close to returning to work outside of the home; maybe you are between careers and need to find a job "last week". All I do know is you are currently in the "seed planting" phase of your career search, whether or not you realize it.
What are you sowing, tilling, and cultivating now that will help you reap a healthy, ripe career?
Maybe your local economy has extremely limited employment opportunities. Perhaps it's time to relocate, or time to consider relocating.
Maybe your local neighborhood has extremely limited public transportation. Perhaps it's time to move, or time to consider moving.
Maybe your Orientation and Mobility skills, assistive technology skills, or other skills specific to blindness or visual impairment are very limited. Perhaps it's time to enroll in skills training or rehabilitation courses. If you're currently unemployed, this may the ideal time to attend a residential vision rehabilitation program. Please note that blindness-specific skills can be learned even if you are in the process of losing sight.
What career-specific skills can you develop, refine, or enhance? Take active strides toward polishing your career-specific skills and record your developments on your resume. Think: find a volunteer position, take a related college course, or attain a relevant certification.
Get out there and build connections. If you know you're most likely to attain employment through someone you know, get to know people! Go to career fairs, attend a conference in your career field, get to know your neighbors, converse with the folks at the dog park, make small talk with fellow parents at your child's school, etc.
Get a job, any job! You are more likely to be hired if you are currently employed, not to mention any paycheck is better than none.
Most importantly, and as you well know, the hunt for a full time job must be a full time job. You must be diligent in searching for careers which you are qualified for; you must be meticulous in talking with your wide network, searching for gaps that you could potentially fill; and you must take the time to send your resume and cover letter (which should be tailored to the job opening) to a wide assortment of workplaces.
Sow the seeds. Reap the harvest. Get to work!
---