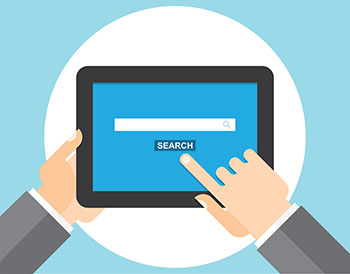 Listen, social media can easily be an asset to your job search and career, but it can just as easily be an enormous liability. You must use it smartly.
There's a place for rants and airing grievances. There's a place for embarrassing holiday-party pictures. There's [perhaps] a place for announcing you went to the gym…again. Let's just say, for job seekers and career-minded folks, it isn't on social media!
Instead, consider how you can use social media to positively impact your job search and career advancement:
Rule #1: Stay Relevant
Social media is all about being relevant with your family, friends, and even your coworkers. Be sure you aren't living in the Stone Age by updating your profile information frequently. Got a new job? Started a new education program? Put it online! Celebrate your accomplishments with your loved ones and let your "About Me" section serve as a potential resume. Bonus point: Don't forget to be consistent across mediums when updating your profile information.
Stay relevant with your professional network by having a LinkedIn account. Like companies you work for and those you want to work for. Follow product development, current news, and trends to stay up-to-date on future prospects. Join a forum and alumni groups to stay connected with old friends.
Rule #2: Be a Useful Resource
We all love those funny videos, puppy pictures, and crazy links but be sure to post more than just trivial information. Be known as a useful resource to your professional network by posting information they find interesting. Post frequently but not too much. After all, quality is always preferred over quantity. Be known as a problem solver and a team player online. Avoid constant, shameless self-promotion.
Rule #3: Be Drama-Free
Leave your drama with your momma. Avoid the "Facebook rant" at all costs and think before your post. Wondering if it is appropriate or not? If it is something you'd feel comfortable sharing with your boss or clients in person, then post away. Speaking of your boss, never, and I mean never, complain about your boss online. Not only is it unprofessional, but it can hurt your chances of future employment.
Rule #4: Don't Overshare
Always be wary of photos, videos, and links. Don't post something that is too personal or inappropriate. Remember that everything you like, comment on, or share is a reflection of who you are. Also, don't constantly post meaningless things. No one really cares what time you woke up, what you had for breakfast, or if you missed your ride. Don't overshare your life online. You don't have to give the world a second-by-second instant replay.
By simply following these tips, you can instantly improve your social media presence. For more social media advice, check out these blog posts!
More on Social Media
Getting LinkedIn As a Person Who Is Blind or Visually Impaired
Grow Your Connections Through LinkedIn
Social Media Struggles: Clean It Up Before It's Too Late
What Does Your Facebook Profile Say About You As a Person Who Is Blind or Visually Impaired?
Social Media: A Powerful Tool for Job Hunters and Career Climbers