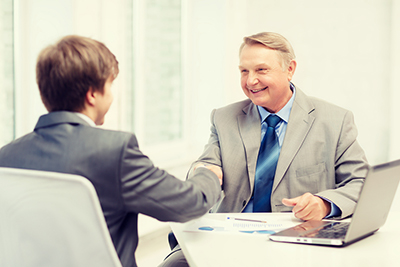 I've heard it said many times, "When the interview panel asks if you have any questions, make sure to ask something!" This advice is important and helpful, but it begs the questions:
What information do you actually want to know? [Think: What will help you recognize if this is in fact a company you want to work for?]

What questions are appropriate to ask? [Think: Don't jump to vacation time and salary questions; they can be negotiated later.]

What questions let the team know you'd be a good employee? [Think: Let the questions reveal your values.]
These aren't easy questions, but they are well worth contemplating. It's quite possible several job candidates answer the interview questions similarly and the questions you ask the interviewer set you apart. They give the prospective employer one more opportunity to evaluate your fit for the company, not to mention (and perhaps more importantly) their responses give you one more opportunity to evaluate the fit of the company for you.
Mull over the questions you want to ask, consider the following examples:
Can you tell me about the team I'd be working with?
How would you describe the company's culture?
What is the leadership style of my prospective supervisor?
Are there potential growth opportunities for this position?
What are the goals of the team I'd be working with?
Are the team members encouraged to pursue training opportunities? Keeping current in the field is critical to me.
What is the average retention for past persons in this position?
Why is the position vacant?
For additional questions you may want to ask, read through "Your Questions" in the Interview Preparation article.
When preparing your questions, don't forget to prepare a few more as back-up because you may find your two are previously answered.
Interview Resources
Interview Preparation: Self-Description
Addressing Liability, Accessibility, and Transportation
It's a Wonderful Job Interview: Tips for Job Seekers with Visual Impairments