If career success is likened to a well-built building, thorough self-awareness is the foundation. In engineering, it should be noted, the taller the architectural structure, the deeper the required foundation. So, how prepared for a well-built career are we?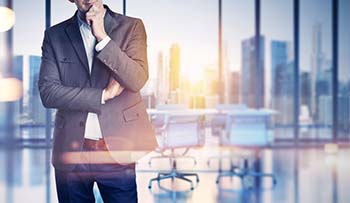 To thrive and progress in our careers, we'll need a careful understanding of:
Our strengths and how to leverage them on the job
Our limitations and how to work around them on the job including job accommodations
Our weaknesses and how to work around them or improve them with training
Our interests so we can hone our careers accordingly
Our values so we can work in fields and workplaces that uphold them
Our personalities so we are aware of the lenses in which we see the world
Our personal and work-related goals so we can work toward them
Our temperaments so we can set up safeguards
Our motivation so we can plan accordingly to be prepared for the long-haul
Our comfort levels interacting with others so we can work towards connecting with others who are very different than ourselves
Our pet peeves so we aren't caught off guard and can implement a plan of action instead of a reaction
Our personal boundaries so we don't frequently find ourselves saying "Yes" when we should have said "No"
Our communication style so we can work towards being assertive instead of passive or aggressive
Our attitude when our expectations aren't met so we can rehearse a plan for calming down and deciding a plan of action
Our ability to problem solve at work so we can improve it
Lastly, it is impossible to have a completely accurate view of ourselves. Our life experiences shape our filter and our "north" may not be "true north". We have to invite others to provide constructive criticism, and we have to apply it. Not easy, but definitely necessary for sound, level foundations on which we can build our careers.
And so, let's end with one more area of self-awareness: Our ability to accept direction and feedback from others.