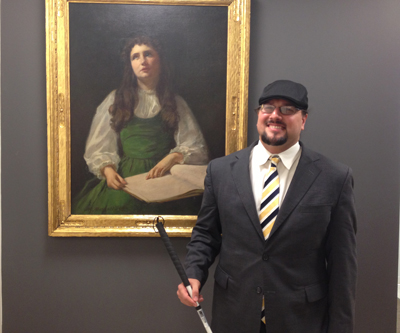 First of all, happy birthday to Helen Keller! She is an inspiration to us all. I am looking forward to speaking at the NFB Employment Day at the 2014 NFB Convention in Orlando. I feel really lucky to be included in the agenda for the day. I will be speaking a bit about the new developments in APH CareerConnect, and I will also be addressing some of the recent changes in legislation that impact the employment of persons with disabilities and more specifically people who are blind or visually impaired. There will be many great speakers on employment during the morning at the event.
Later in the week, on the Fourth of July, I get the opportunity to attend and speak for a little bit at the AFB Breakfast at the NFB Convention. I will definitely mention the latest app release from AFB, the CareerConnect App (free in the Apple App Store). I know we are all looking forward to seeing our good friends at convention and getting to provide information on resources and exciting news about AccessNote. I hope to see some of my WV NFB family down there too.
See you at the Employment Day and the AFB Breakfast at the 2014 NFB Convention, and look for me looking dapper in my suit because that is how I roll.