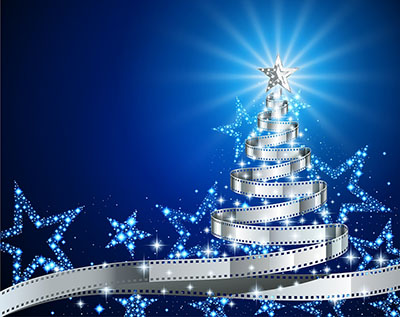 We've come to the end of our movie lineup. We hope you've enjoyed CareerConnect at the Movies, the perfect mix of holiday films and career-related advice. Did you get a chance to check out each of our December features? Here is a recap of our employment-related tips and tricks learned from popular holiday movies.
Now Showing on the CareerConnect Blog
Theatre 1: It's a Wonderful Job Interview: Tips for Job Seekers with Visual Impairments
Theatre 2: Are You "Home for the Holidays"? Read These Success Stories of Employees Who Are Blind or Visually Impaired
Theatre 3: The [Polar] Express to Workplace Success
Theatre 4: Rudolph's Lessons in Rejection: How to Persevere As an Individual with a Visual Impairment
Theatre 5: Social Media Is Not a [Bridget Jones's] Diary! Instead, Use It As a Career Asset
Theatre 6: When You Need a [National Lampoon's] Christmas Vacation!
Theatre 7: Don't Be Left Home Alone, Develop Winter-Weather Orientation and Mobility Skills
Let us know your favorite holiday movie and piece of employment advice by commenting below!
Happy Holidays from the APH CareerConnect team!