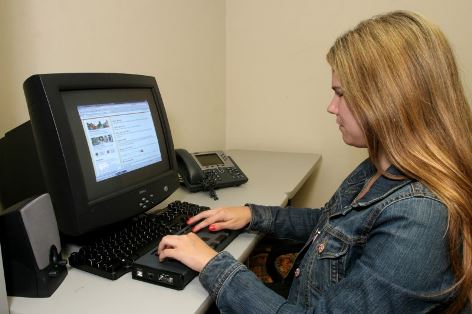 In the past, I have done a post about doing your research on your prospective employers. I am a bit of a "geek" and I want to know as much as possible. I probably ask too many questions and spend too much time learning about employers and clients.
I think back to when I was applying for my initial job at AFB. They asked for a few sample presentations and pieces of writing. I sent way more than requested. I made sure to know the different aspects of the program, and I reached out to former employees of the organization for insight into the organization. I wanted to make sure I knew the culture and values of the organization. I can tell you my initial interview or interviews were done in person. I think one was more unofficial than the other. I did a review of content that I would adjust and proposed possible content to be added.
When I do any type of work, I try to put my all into it. I don't want to miss a beat, and for me this involves a lot of research. I want to make sure that I figure out the needs of the organization. This isn't always easy, as it depends on the project.
What should you research for a prospective job?
The obvious aspect to research is the organization's structure and public content.
Take the time to review the services and products that the business provides.
Research the industry in which the organization operates.
Review who are the organization's top competitors.
Look at whether the organization seems to be growing or shrinking.
Look for any relevant news about the organizations, competitors, and the industry.
Do you know anyone who has worked at the organization?
Do your contacts have connections who work for the organization?
Most salary jobs are found through connections and your personal network.
Make sure you dissect the job description or announcement to figure out the essential job duties and needs for the position.
Make notes of the key points that you would like to address in your cover letter, resume, and during a job interview.
Your cover letter is the sales pitch for your resume.
Your resume provides the meet that will get your foot in the door.
Part of research is listening to what the employer is saying, allow them to provide you with the necessary information. Once you know that information, you can respond with a personalized response specific to their areas of interest.
If possible, provide evidence of your work related to the position.
If allowable, having samples on hand of past work provides a real way to evaluate your skills
Depending on your past work and confidentiality, you might have to create a relevant sample or remove distinguishing information from your samples.
Are there any relevant blindness or vision specific considerations for the position?
Evaluate the job tasks and research possible job duties for similar types of positions. Take the time to figure out how you would accomplish the different job tasks, and assess whether you would use alternative methods to access or accomplish the duties.
Do you have any contacts with vision loss who have worked with the business? I will guess, most likely not though.
You need to be able to accomplish the essential job duties of the position
If there are any non-essential job tasks that you would need accommodations for completing, make sure to have a game plan for how you would address them.
Know the types of accommodations you would need for access and success on the job.
Don't set yourself up for failure by overlooking your own needs.
Research the types of equipment, software, or other related accommodations, you don't always need the most expensive and elaborate option to succeed on the job.
Make sure you are comfortable using any of the chosen types of equipment.
Phrase your accommodations around being efficiency tools for allowing access, and explain them in practical and easy to understand terms.
Figure out if you have a way to demonstrate your access to technology, whether this is through an iPhone, iPod Touch, or some other device.
Research the location of location of the business
Figure out the transportation options for getting to the location
Assess the cost of transportation options and time availability compared to the possible hours
Assess whether you will need any orientation and mobility training for the route or for the location (if possible)
Will you need any training specific vision specific technology?
Be prepared to explain your labeling and organizational strategies
One more time, know what you need to be successful on the job.
Now that I overwhelmed you with some of the things that I consider and research when looking at a position, take the time to let me know some of your considerations in the comment section below.
APH CareerConnect offers a variety of resources and advice that can help lead you to that next big opportunity and help you solidify employment. You can take the 33 lesson free online course called the Job Seeker's Toolkit, which provides tips and advice for self-awareness, exploring careers, the job search, preparing for an interview, and the interview. You can also visit the Conducting a Successful Job Search sub-section to find quick tips in sixteen great pieces. Get prepared and take the necessary steps to succeed in life and employment. Research is just one of the many steps toward that ultimate goal.