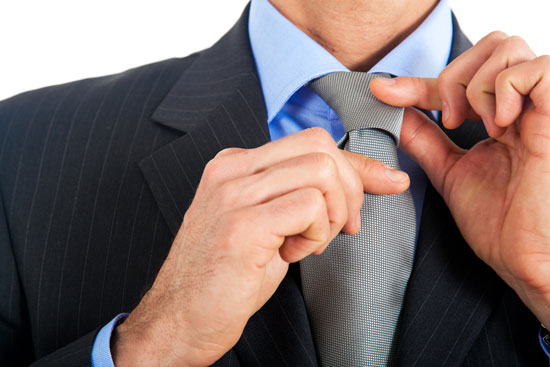 APH CareerConnect's focus as of late has been on career advancement for those who are blind or visually impaired. We prepared a free eLearning course entitled Maintaining Employment and Advancing Your Career and offered several supplementary blog posts such as, It's Spring, Let's Focus on Growth. [Your Career Advancement, That Is.]
But I wanted more. I thought to myself, "What other keys will unlock readers' employment opportunities and progress." I contacted Mr. Kim Lopdrup, CEO of Red Lobster, in hopes he would shed insight into successful career development. He quickly obliged.
Throughout his career, Mr. Lopdrup has worked with some of the world's largest and most well-known brands. In addition to serving as President and now CEO of Red Lobster, he was the Chief Operating Officer of Burger King North America and also worked for Allied Domecq Quick Service Restaurants (now called Dunkin' Brands) and Procter & Gamble. He earned his bachelor's degree in Business Administration from the College of William and Mary and an MBA with distinction from Harvard Business School.
What a pleasure it was to interview Mr. Lopdrup over the phone this morning. As anticipated, he was kind and humble, and a source of brilliant career-advancement counsel.
I asked him several questions and the following are excerpts from the conversation- keys, if you will.
What are the primary factors you attribute to your career success?

"The key is that I chose a career I am passionate about." Mr. Lopdrup outlined his passions and how they complement his work. He described Red Lobster as a people-focused business, stating that it serves guests and develops people's careers. He appreciates that the business requires and provides opportunities for innovation. Lastly, he is passionate about sustainability, and thankful this career gives him a platform to make a positive difference in the area.

As CEO of Red Lobster, how do you help keep people motivated and engaged?

Mr. Lopdrup stated that a successful leader must keep the team informed, provide a compelling vision, and articulate a clear plan toward success. He continued, "Show people their individual roles in taking the organization where you want it to go, and describe how they benefit in being part of the venture." He added that an important role of a leader is celebrating the successful milestones along the journey in order to re-enthuse team members.

Can you share one instance when another's leadership skills impressed you?

The leader who most impressed Mr. Lopdrup was Joe Lee, one of the first managers at the original Red Lobster, who rose to General Manager, and went on to become the CEO of Darden Restaurants (Red Lobster's former parent company). "If you read Good to Great or Built to Last by Jim Collins, you'll find Joe Lee fits the description of the level 5 leader. He is personally humble and [was] tenacious about ensuring the long-term success of the company." Mr. Lopdrup stated that former CEO Joe Lee would never take personal credit for success, but would be first to take the blame if something went wrong.

What advice would you give to a young person starting a career?

Mr. Lopdrup stated the following:

Choose a career you can be passionate about.
Start with the largest, best-managed company that will hire you. They'll provide the best training and it will always be possible to move to a smaller company in the future, but not as easy to work for a larger company after a lesser-known.
Try not to leave a company until you are promoted. A promotion will show the next company you performed well. If you leave beforehand, it may be assumed otherwise.
While many think promotions happen because you treat the boss well, promotions are more like elections; your boss is looking at how peers and subordinates look at you. Manage relationships with everyone so that all are rooting for you to get the job.
You can recover from anything except a breach of integrity. Act accordingly.
What tremendously valuable information.
Thank you very much, Mr. Lopdrup.
I know where I'm eating tonight! #RedLobster #thosefishtacos #woodgrilledanything