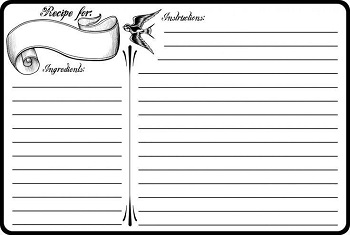 You know the necessary ingredients for creating a cover letter:
1-3 Clean and sturdy white sheets of paper (if your cover letter will be printed)
Internet and telephone for research purposes
Professional words and tone
You know the recipe for creating a suitable cover letter:
Step 1: Find out who the recipient of your cover letter will be, and address the letter to the individual by name.
Step 2: Do your homework on the workplace and open position. State how your skills and experiences will complement the workplace and fill the gaps the open position has left.
Step 3: Highlight your greatest strengths, as they relate to the needs of the employer.
Step 4: Thank the reader for her time, and express your eagerness to interview for the position.
Step 4: Close the letter in a professional manner: "Sincerely, Shannon Carollo".
But, do you know the secret ingredient to devising an irresistible, compelling cover letter?
Food without herbs and spices? That's not irresistible. To add full-bodied flavor to an otherwise plain cover letter, add a heaping dash of you. Let your personality and character shine through. You're looking for a workplace culture well-matched with you, so why not showcase your best traits and honest temperament in effort to attract the workplace that appreciates and jives with you. Does this mean you have to sound enthusiastic and animated? No way, allow your cover letter to reflect you, accurately.
Allow me to paint a picture:
Bland: "I have been a personal care assistant for five years. I worked with two clients, both senior citizens who had Alzheimer's disease. I would therefore be a good candidate for working at your facility, caring for senior citizens."
Infused personality: "For the past five years I have had the privilege of providing care for two senior citizens. With patience and a quiet temperament, I cared for my clients' cleanliness, time management, and nutritional needs. My attentiveness, sensitivity, and calm nature allowed me to detect early signs of frustration within my clients, and guide them coolly through problem-solving techniques. For example…"
The hiring personnel must see that you not only have the skills and experience for the job, but you also have a temperament and personality that will mesh well with the existing team of professionals. For more information about writing a stellar cover letter, read Tools for Finding Employment: Writing a Cover Letter.
---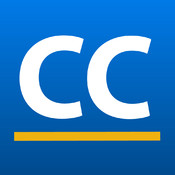 Take the time to 'Like' APH CareerConnect on Facebook and Download the Free APH CareerConnect App in the iTunes App Store.