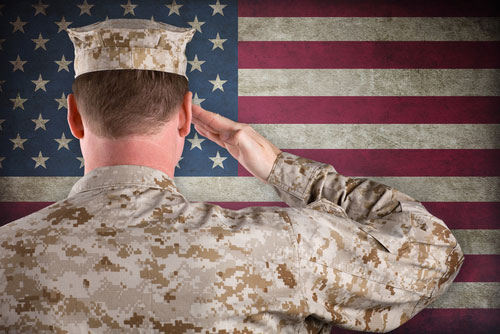 The
American Foundation for the Blind
and APH CareerConnect appreciate the sacrifice of our veterans on this day and each day. We wanted to take the time to say thank you and let you know about some veteran specific information. APH's VisionAware offers a great resource for veterans and their families, as veterans could lose vision later in life or experience vision loss from incidents during military action. Our family of websites offers resources and these
VisionAware
resources developed around the adjustment and practical tips. Unrelated to Veterans' Day, you can check out the video that
VisionAware
did with Assistant Secretary of the Department of Labor,
Kathy Martinez
. The video about resources for older workers launched in National Disability Employment Awareness Month (October), but you have to
check the video out today
. Wait, there is more. Did you read about the utilization goals added to the Vietnam Era Veterans' Readjustment Assistance Act (VEVRAA). Well, federal contractors and subcontractors are encouraged to have 8 percent of the workforce as veterans (for employers between 50 to 100 employees). For federal contractors and subcontractors over 100 employees, they are encouraged to have 8 percent within each job category. All of these organizations are not going to meet these businesses, but they should be able demonstrate how they are working toward these utilization goals. This is exciting information and these utilization goals were initiated around March 24, 2014. Organizations are definitely making an effort to get employees to disclose and to recruit veterans. There is more, a few weeks back I had the great opportunity to speak on a conference call specific to the services provided to veterans who are blind or visually impaired. It was a honor to provide them with my thoughts on resources and strategies around disclosure and navigating the employment process such as you might find in APH CareerConnect's free
Job Seeker's Toolkit
online course. Take the time to give your props and thanks to our United States Veterans for their service and sacrifice. Visit
VisionAware
and
APH CareerConnect
to find some great resources for living life and navigating the employment process.