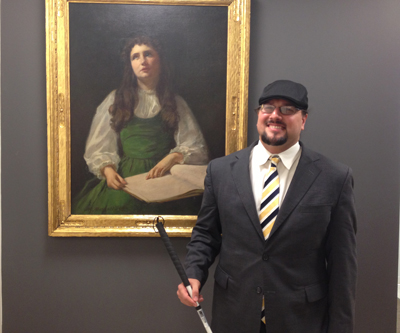 I am packing up my stuff to head to Maine for a few days of work. I will be doing a session with the professionals up there on transition-related topics, as well as conducting a teen employment workshop and a post-secondary preparation session for youth. I will also participate on some panels. I value getting the opportunity to work with the professionals and youth there.
I have now conducted something like 47 teen employment workshops around the United States that reached well over a thousand youth. The workshops have specific components, but they vary a bit by the population and audience needs. As a presenter, I try to stay flexible to the needs of my audience, as I want to make sure what I provide is practical and relevant. I utilize this for presenting to youth, professionals, and adults around the United States. I go in with notes specific to the information I think should be covered, and in many cases that information is accurate. In some situations, I need to adjust the information presented or the group raises other topics.
I have a range of topics and presentations that I can provide to groups, and each year I add more to the list. Over time, I phase some of my presentation out of the queue, and I take the time to update some of the really popular content. The teen employment workshop has really developed over the past two years into its current state. The workshops have been well received. Other audiences have been interested these workshops, too. The workshop has been modified for different audiences and lengths outside of these standard teen employment workshops. I have done a more limited workshop for the United States Business Leadership Network Career Link Mentoring Program, which comprises high-achieving and motivated college students with disabilities from around the United States. The workshops for this group have been more about disclosure and the big question: "Tell me a little about yourself."
I adapt the workshop to the audience, with more basic lessons depending on the group's understanding. I did a follow-up workshop with one group from Milwaukee at Vision Forward, and I expected a lot more from the participants. The youth stepped up to the plate and provided a much better understanding. I wanted to know that they were initiating and taking steps to prepare themselves for the future.
The teen employment workshop series has been conducted around the United States based off a grant from the Jack K. and Agnes K. Ayre Foundation. I feel lucky to work with them so that their contribution makes the most impact possible. This is one of many projects that I work on year to year. I have learned a lot from this project, and I hope to continue it for future years. The expansion of APH CareerConnect's features, content, and offerings has been all due to the contributions of our wonderful grantors and funders. I have numerous other projects in proposal format for future grant opportunities. I want to make sure that AFB and CareerConnect are making the largest impact possible. I want to thank these donors and others for entrusting AFB and myself with your contributions.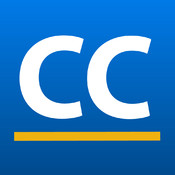 Without our grantors and donors, we would not be able to do the work that we are all so passionate about. The CareerConnect App would not have happened without these resources and contributions. So, pick up your iPhone or your iPod Touch and download the CareerConnect App. You can follow that by downloading the AccessNote and AccessWorld apps.