We previously discussed occasionally wishing we had a lifeline (in "Who Wants to be a Millionaire" terms) when it comes to teaching our students who are blind or visually impaired with multiple disabilities. We want to ensure we're not overlooking important skill sets, we wonder what practical skills are imperative for students with multiple disabilities succeeding in the workplace, or we're new teachers and want a starting place. As a lifeline, I offered pre-employment skills and activities for consumers with multiple disabilities.
Today, I'd like to bring APH CareerConnect's lesson plans to your attention. They are geared for use with young teenagers who are blind or visually impaired preparing to transition to college or the workforce. I want to be sure you know many are appropriate or can be tailored for our consumers with multiple disabilities. Take note of the following FREE series of lesson plans.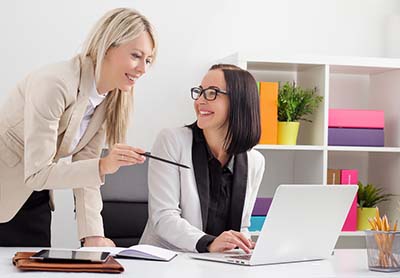 Free Lesson Plans for Students with Multiple Disabilities
Social Competency Topics
Social Skills – provides consumers with an overview of verbal and nonverbal techniques for conducting themselves considerately, appropriately, and positively
Assertiveness Training – equips consumers to acknowledge their interests, desires, and concerns; advocate for what is important to them; manage conflicts; establish boundaries; and decline requests
Stress Management – presents endeavors and relationships that enrich emotional health and well-being, equipping consumers to manage work-related stress before it feels overwhelming
Employment Readiness Topics
I hope you will find these series helpful. If you are familiar with additional lesson series or resources for working with consumers who are blind or visually impaired with additional disabilities, do share them in the comment section below.