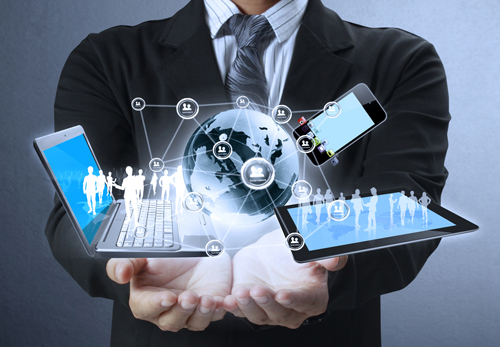 My time in the workplace has spanned nearly 25 years. During that time, I have used low tech and high tech equipment to do my job. These items have comprised my arsenal of assistive technology in the office. Some of these items include:
Because my vision loss occurred slowly over several years, I progressed through these various tools. Chalking up more and more knowledge about the process of requesting reasonable accommodations, implementing accommodations, and fine-tuning these accommodations.
Power Up Your Request for Reasonable Accommodation
Here are a few tips to power up your request for reasonable accommodations.
Familiarize Yourself with Job Accommodations



If you are a student transitioning from college into the workforce, you are most likely familiar with lots of accommodations already. But, if you have recently been diagnosed with vision loss, you have some homework to do.

Accommodations can range from workspace adaptations to assistive technology to flexible work schedules. Make it your goal to learn about the various accommodations that people who are blind or visually impaired use. The Job Accommodation Network (JAN) is a very good place to start. By reviewing JAN, you will figure out what is relevant to your situation. You may learn about something you never thought would be helpful to you too.

Educate Your Manager



I found myself educating my managers about my eye condition and ways to maintain or improve my performance. Ask your manager for a meeting. Prepare to discuss ways you believe an accommodation could help you be more effective at work. Print out accommodation descriptions, bring a brochure of a product, a list of websites, or anything that gives your manager more information.

Be Patient



If you require screen magnification or screen reader software, your manager may engage the IT department. Together, they can determine how best to implement the software into their computer system. Whenever the technical jargon started flying, I stood back. Ultimately, the software needs to work with the company's system, so I let the experts handle it.

But, be patient. Sometimes the IT department takes time testing the software. Stay engaged with your manager during this time. It is not an opportunity to slack off. Ask for other tasks or duties during the downtime.

Communicate Problems



Anytime something new is implemented expect a few problems at the beginning. Again, be patient. Keep track of problems by making notes about them. Later, ask your manager for time to discuss them together. Because it is all in the interest of making you more productive and effective, your manager will listen. Caution though. Do not make it a gripe session. Be professional while you inform her of the problems. Most likely, she will not be in a position to give you answers on the spot. She will need the time to work with the appropriate department to resolve the problems.

Kindness & Gratitude



I remember feeling upset by the loss of control. Dealing with vision loss and the changes it caused at work became difficult. Sometimes I snapped at coworkers or felt hopeless when talking with a manager. What did I fail to realize during those moments? I was dealing with other human beings who have their own thoughts and emotions too. For the majority of them, I was their first interaction with visual impairment. They did not innately understand how to work with someone in my situation. Their learning curve was steep. Mine too!

Regardless of the frustrations, I should have shown them more kindness and gratitude. We were all in a unique situation. I could have said more sincere, heartfelt thanks to my managers for their efforts. I could have thanked my coworkers a little more when they gave me assistance, but I was too focused on myself and my feelings to build better relationships with them.

So, remember, even though you are the one going through the tough time, very few people around you know what challenges confront you. Professional courtesy dictates that you show kindness and gratitude to managers and coworkers at all times. It will pay off later.
Let me sum it all up now.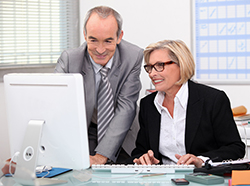 Requesting an accommodation requires work on your part. Consequently, you may end up educating your manager and others about the need for it. Patience is important to practice during the implementation of the accommodation. Noting any problems or issues helps you communicate effectively with your manager after implementation. You should express your kindness and gratitude throughout the process to build better working relationships too.
Next time you need an accommodation, power it up!
Resources for Requesting Reasonable Accommodations
What Does "Reasonable Accommodation" Mean?
Requesting Reasonable Accommodations
Common Job Accommodation Questions and Their Answers for Employees with Visual Impairments and Their Employers
Facilitating the Accommodations Process
Employment and Workplace Adaptations for Adults Who Are Blind or Have Low Vision