When I think about my time as a transition specialist at the Lighthouse of the Big Bend, my mind wanders to the most empowering story. I think about a young man, I'll call him Jay to protect his privacy, who was smiley and kind; a man of few words. Jay was a teenager at the time, is totally blind, and has a significant intellectual disability.
Jay's mom and I held a meeting, formally called a Person-Centered Planning meeting, with Jay and many of his teachers and specialists to discuss his strengths, interests, abilities, and aptitudes. We worked together to create vocational goals, as it was clear Jay would benefit from and enjoy part-time, straightforward work. We hoped to find a work experience that would prepare him for adult work and one that would be a meaningful social activity.
I discovered a company that recognized Jay as an asset, and I taught Jay his singular role in the business. He donned his Tropical Smoothie apron and proceeded to distribute straws once per week with a smile. Jay's contagious smile lifted the spirits of the employees and customers, and the friendly feedback Jay received caused him to beam. It was a joy to observe.
Today, Jay works part-time at a home improvement store.
I am encouraged by Jay's employment story. I am thankful that a team of caring family members and professionals met to recognize Jay's desires, abilities, and work-related goals. From my experience, successful employment for a person who is blind or visually impaired with multiple disabilities begins with a person-centered planning meeting.
A person-centered planning meeting utilizes the insight, experience, and expertise of each present member, including the person himself, family members, and professionals who work with the young person or adult. If any type of work (whether typical, volunteer, or supported) is appropriate and beneficial to the person, the team can brainstorm and identify employment possibilities and opportunities, and work together to establish goals aimed at successful employment. The goals may include pursuing temporary work experiences, teaching preliminary skills, obtaining/ teaching any necessary accommodations, or creating a job specifically for the individual.
I hope you have found person-centered planning to be an equally successful experience. Please share your experiences with person-centered planning in the comments section. If this is a new concept, there's no better time to get started. For more information on person-centered planning, read AFB's The Future Starts Now. Additionally, if you are a teacher of students with visual impairments, please utilize APH CareerConnect's relevant lesson series including"What is Work?" and "Journey to a Successful Work Experience".
---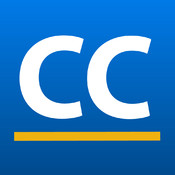 Take the time to 'Like' APH CareerConnect on Facebook and Download the Free APH CareerConnect App in the iTunes App Store.