Three years ago APH CareerConnect had the privilege of sharing a story about Connor Boss, the Miss Florida USA contestant with a visual impairment calledStargardts Disease. Today, AFB has the pleasure to introduce you to another pageant teen facing the odds and inspiring others.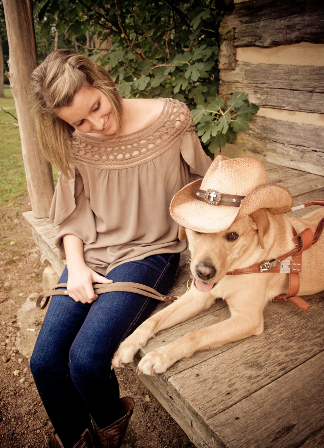 If you are from the East coast, you may have heard the name Carly Becknell in the news recently. Carly is an 18 year old student with Usher Syndrome. Usher Syndrome effected Carly early in life and continues to do so, but it has yet to hold Carly back from accomplishing all the goals she has set for herself. In Carly's journey she has since won multiple pageants, aims to become Miss South Carolina, and even started a blog about her disease and how she has overcome its trials.
AFB loves to open its readers to the stories of influential and inspiring people. The Our Stories section of APH CareerConnect features provides a small glimpse into the transition of lives of people with vision loss into employment and everyday life.
Carly Becknell was gracious enough to take time and answer a few questions for APH CareerConnect about her journey, experiences, and future goals. It has been a pleasure getting to know Carly and how her story has led her to inspire and inform others about diseases like Usher Syndrome and how to stay positive. Maybe I am biased having just been a teenager myself not too long ago, but Carly's story is one that inspires youth with visual impairments and disabilities to never stop dreaming and reaching for success.
Click here to read more about Carly Becknell and her interview with APH CareerConnect!
Also, take time to follow Carly's journey and mission by following the links below: