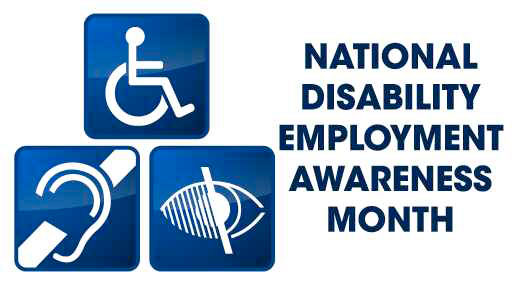 It is finally October which means it is officially National Disability Employment Awareness Month (NDEAM)! This year's theme, decided by the United States Department of Labor for Disability Employment Policy, is "Expect. Employ. Empower," and each week CareerConnect is breaking down these elements and providing free resources for job seekers who are blind or visually impaired. This week we are focusing on "Expect." According to Kathy Martinez, the assistant secretary of labor for disability employment policy, this year's theme is about much more than just hiring. "It's about creating a continuum of inclusion. And the first step in this continuum is expectation."
Expect. Individuals who are blind or visually impaired must grow up expecting to work and succeed at their job regardless of their disability. It is important to set career goals and go out and achieve them, but what if you don't know where to start? The first step in setting a career goal is to research what career is best for you. APH CareerConnect offers a variety of Career Clusters from Business to Education or Hospitality to Law for individuals to search through to find which career is right for them. You can select a Career Cluster to learn more about that industry and check out what type of jobs fall under that category. You can also read different Our Stories profiles from mentors who are blind or visually impaired who have worked in the field.
It is important to conduct a thorough career search before setting any career goals. What if you learn that the job you thought you wanted did not fit your personality? A thorough career search will eliminate doubt that you may have when making such an important decision such as a career path.
So pick a career that interests you, work hard to learn the necessary skills for that position, and expect that you are capable of performing that job regardless of your disability.
Want to learn more about a specific career? Check out the Career Clusters!