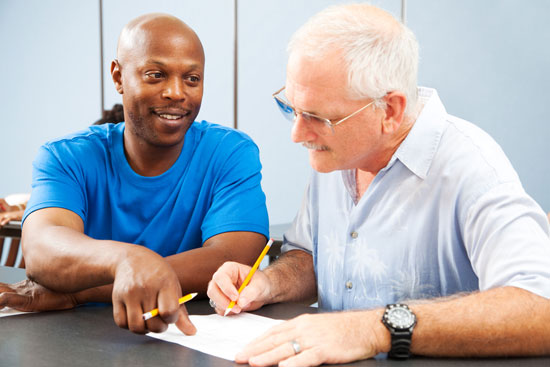 This month is a celebration of the community of people with disabilities and the workplace in which they rightly belong. As National Disability Employment Awareness Month moves forward this October we'd like to pay a warm, deserving tribute to the many wonderful mentors in our APH CareerConnect program. It's deeply satisfying knowing that these hard working blind and visually impaired individuals are committed, of the highest caliber and gladly connect with any other person with vision loss who is working to find employment or to climb the career ladder. They can also advise professionals who work with blind or visually impaired students and job seekers. More than that, though, they can also offer advice and practical tips to employers considering hiring someone with vision loss.
People who take time to learn about the high value of work ready persons with disabilities are never disappointed. They brag about the skills, knowledge, productivity and loyalty these workers bring to their place of employment. Being mentored is one of the best ways these workers learn to become valuable employees.
APH CareerConnect Mentors are great employees themselves who are blind or visually impaired working hard in over 300 different occupational fields. These fields range from healthcare to art & entertainment to the STEM fields and far beyond. So those who are climbing the ladder in their career or those just starting out can get hard-to-find answers to many questions from those with first-hand experience who have already walked their path.
Here's how to reach out to a CareerConnect Mentor:
Make Connections and
Read as much as you can about the many careers that blind or visually impaired people are doing. You can do this by visiting Our Stories on CareerConnect. And whatever you do, don't miss an opportunity to connect and network with someone who can help you develop your own successful career as a blind or visually impaired person. And don't forget to thank them!!!