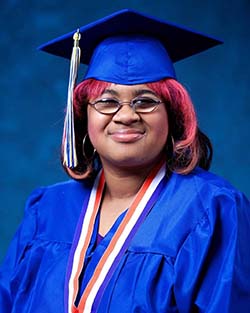 Born with bilateral cataracts and diagnosed with glaucoma as a child, Jasmyn Polite has faced her fair share of adversity, but she hasn't let a visual impairment stop her from working toward her dream of being a teacher.
Jasmyn has created an educational plan, found volunteer and work experience, and connected with a mentor to help further develop her skills. She is well on her way to accomplishing her goals.
Aside from teaching, Jasmyn is also interested in becoming an artist and published author.
This 22-year-old has big ambitions.
Read Jasmyn's story to learn how she is pursuing her dream of becoming a school teacher.