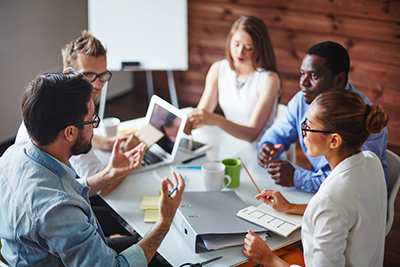 We recently discussed landing a first job as a person who is visually impaired. We reviewed what it takes, from sound blindness-specific compensatory skills to sufficient interview preparation, and I mentioned we would continue the conversation to discuss what it takes to maintain employment as a person who is blind or visually impaired.
To maintain standard, competitive employment:
It takes satisfactory Orientation and Mobility.
It takes proficient literacy via braille or print-with-magnification and typing skills.
It takes use of assistive technology for note-taking, computer use, and access to print.
It takes organization of your work space; time; and print and electronic documents.
It takes negotiating job accommodations.
It takes negotiating assistance.
It takes courteous social skills. This entails using proper body language which will be visually interpreted.
It takes displaying consistent positive work habits.
It takes presenting oneself professionally with good hygiene and mature clothing choices.
It takes exceeding employer expectations.
It takes appropriate problem-solving techniques.
It takes staying relevant in one's job field by continuing education and training.
It takes self-awareness, likely gained from pursuing constructive criticism. If a necessary compensatory, technology, interpersonal, or job-specific skill set is inadequate, pursue training.
Please utilize our free, accessible, and self-paced Maintaining Employment and Advancing Your Career eLearning course to guide you through developing many of the above characteristics.