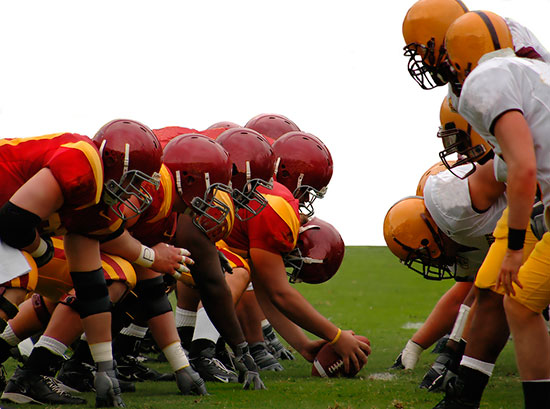 Did you enjoy your Labor Day? As September opens with football kicking off throughout the United States, I thought I'd "hand off" some thoughts. All I can say is that East Carolina, Marshall, and Florida State won their openers. We will see what the rest of the season brings. Can you tell that my Labor Day Weekend involved some laboring over these college football teams, and it was well worth it? I know the college season started officially in August, but the National Football League kicks off on Thursday night.
I would like to "kick off" this month with a nice post with some employment preparation resources. If you haven't explored the sections of APH CareerConnect since the redesign, it might be high time to study your playbook! I kid, of course, but really you should take some time to explore the different sections. We have many of the resources you might recall from before, but in a different structure with a number of new plays—er, articles—thrown in there. And I will of course, you you apprised of new plays—er, content—as it becomes available.
For starters (and second stringers), we finally added the ability to follow a blog, so if you want to stay up to date on my rambling, updates, and unique humor— you should choose to track this blog. I strongly suggest that you also follow the AFB Blog as well. I tend to put the more pop news or current event type posts on that blog.
Okay, back to the point: if you haven't visited the Find a Job section of CareerConnect, you should. There are some great resources for a quality job search. There is a link to Job Search Preparation which contains articles about conducting a quality job search. You would find Ten Steps to Starting a Job Search, and this piece provides advice as you begin the search or contemplate the future. You will find other articles about organizing your space and time, finding job leads, and doing research on employers.
In the Getting Hired part of the Find a Job section, you will find valuable information on negotiating assistance, disclosure of your disability, answering interview questions, and preparing a resume. All persons with disabilities wrestle with disclosure, and this resource provides positives and negatives of disclosure at specific times. These articles are a valuable resource.
I just wanted to provide a reminder of some of the resources that we offer for free from APH CareerConnect. It is easy to forget that these resources are located here. You can also register for free with CareerConnect and take the self-paced online course on navigating the employment process, the Job Seeker's Toolkit.
Football players photo courtesy of Shutterstock.