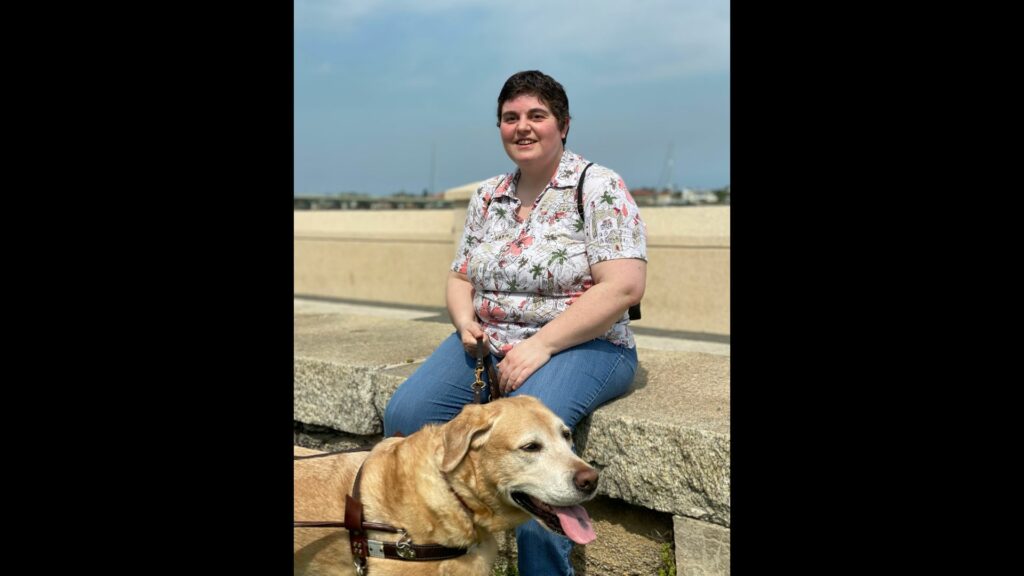 Recently, I took graduate school classes while working full-time to become a certified rehabilitation counselor. During the five semesters I attended school and worked full time, I developed strategies that made it easier for me to juggle my academic and vocational responsibilities simultaneously. Here, I will share these strategies so others can have a less stressful experience.
Devising a Plan
When I first decided to take this step in my career, I knew it would be important to discuss my plans with management at my workplace. This is important because, depending on the grad school program, individuals may need to take time off from work to attend classes in person or online. 
After I discussed my plan with the supervisory staff, the transcript from my degree in vision rehabilitation therapy had to be reviewed; this helped to determine what classes I would need to take to meet all of the domain requirements in the Certified Rehabilitation Counseling (CRC) content area. I then received a letter naming what classes I needed to take that would satisfy the requirements to sit for the certification exam.
While waiting for the transcript to be reviewed, I researched local university options. I found a university that offers a Master of Science in clinical mental health counseling. I contacted the director to discuss my plans and request his assistance in planning my course sequence. By the end of the meeting, I had a plan of action.
Addressing Accessibility
Once I was accepted into the university as a non-degree student, the next step was to apply for services with the student accessibility services office. Having had previous experience working in this type of office at a large university, I knew it would be important to promptly apply for services so accommodations could be put in place before the start of the first semester of classes. It is important for students, whether working full-time or beginning their college journey immediately after high school, to apply for these services promptly. 
Students should also be able to articulate their needs related to course accessibility. Consider if you will need the following accessibility:
Since, as an adult student, you may not have a copy of your IEP, you should outline your needs and have them put into any plan you enter into with the university.
The classes I took for the first three semesters at this university were over Zoom because of the pandemic. The most important lesson I learned from these three Zoom classes is to have a good headset with a built-in microphone. In the first semester, I was unaware that other students could hear JAWS over the Zoom connection. It wasn't until meeting with classmates for a group project near the beginning of the term that I was informed of this; the headset took care of that problem.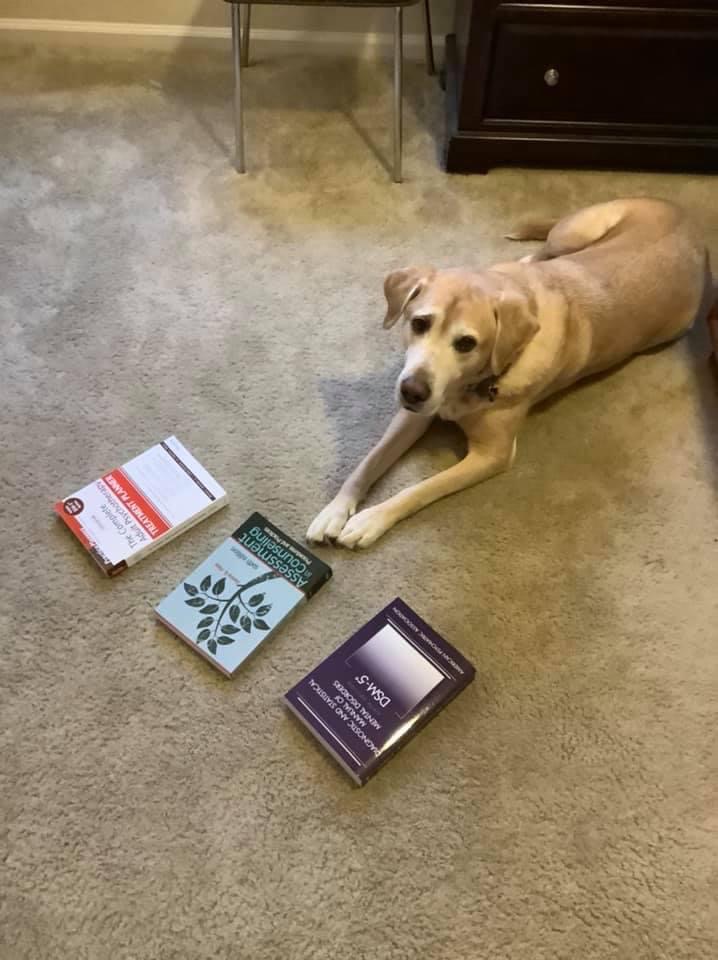 Choosing and Managing a Courseload
I chose to take only one course per semester. I knew working full-time and taking graduate school courses would be challenging. If you can take one course per semester while working full-time, it could help you balance your work and academic responsibilities. The more you can do to reduce stress and fatigue, the better your semester will turn out.
It is also important to be aware of the course sequencing for your program of study. It may require that certain classes be taken in conjunction with each other. Thus, necessitating the need to take more than one class at a time.
Another strategy that helped me was sketching out the assignments due each semester. It is important to consult the syllabus for your course, noting the due dates of assignments and exam dates if applicable. Laying out the sequence of deadlines made everything more manageable. 
Working With a Visual Assistant
In the spring of 2021, I took an assessment and diagnostics course—my most difficult class. The most important lesson I learned from this course was the benefit of using a visual assistant. This course relied quite heavily on graphs and other visual items such as bell curves and standard deviations. Having a visual assistant made the course much less stressful. The visual assistant who was hired was a classmate, so the information he helped me understand was information he also needed to master for his assignments. If you can find someone in your course willing to assist you with visual tasks, this will benefit you and your classmate. The student accessibility services office hired my assistant, so he could earn some income for what he was doing to help me. I would encourage students to check with their university disability office to see if a visual assistant is available. 
Related to the visual assistant, it is critical for you as the person needing assistance to obtain the needed information from the assistant. You need to be able to ask questions to obtain the necessary information. It is also important to figure out what other materials you may need to make visual information accessible to and useable by you to get your coursework done.
I would suggest interviewing the person by providing them with material to describe to you. It is important for your visual assistant to be able to describe images, charts, and graphs with enough detail for you to understand the concepts conveyed in the image. Here is an example of the great detail mine provided for a photo.
[begin image description]
Alexis and Yankee are outside under a clear blue sky.
Alexis is a white woman with short brown hair and brown eyes. She is wearing blue jeans and a white polo shirt with a watercolor and sketch-like pattern of white and brown flowers, pink flowers, palm trees with green leaves, and beige buildings with red rooftops. She is sitting and smiling as she looks into the camera. In her right hand, she holds Yankee's brown leather leash.
Yankee is a yellow lab with brown eyes and a brown nose. He is wearing a brown leather guide dog harness. He has his mouth open and tongue out as he looks into the distance facing the viewer's right.
[end image description]
Good image descriptions such as this one helped me with much more intricate graphics related to statistics.
Managing In-Person Classes
In the fall of 2021, I attended my last class at the local university. This class was held in person, and having an in-person class had its own set of challenges. 
The most important preparation for the course was scheduling orientation and mobility instruction on campus prior to the beginning of the semester. During this orientation, my instructor helped by making a tactile map using the Picture Maker Wheatley Tactile Diagramming Kit | American Printing House (aph.org). Having the map of the route from the drop-off point to the classroom building to study between lessons helped me learn the route faster than had I not had this map. 
The Picture Maker also came in handy during one of the classes. The professor drew something on the board and continued with her lecture. I could quietly ask a classmate to make a tactile model of what was on the board. I was unaware that this class would rely on visual images, but having the Picture Maker with me helped eliminate an interruption in the professor's lecture. You never know whether a professor will draw something important on the board during a lecture. As a result, having a method to make a quick tactile diagram in your bookbag is beneficial, no matter what course you are taking. 
Being as prepared as possible for working full-time and taking graduate courses will help eliminate stressful situations. Although juggling these two can be challenging, the final result of a master's degree or additional certification is worth all the obstacles you may encounter.