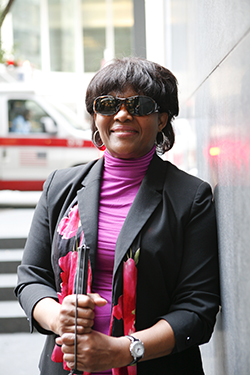 When searching for a new job, you might wish you had a magical list of all the jobs that people who are blind or visually impaired can do. Wouldn't that be handy? But, in reality, do we really want to be limited to a specific list of employment opportunities because of a visual impairment?
Job seekers with vision loss should have no limits when it comes to employment options. Your career path should be completely up to you, your interests, your abilities, your aptitudes, and your academic achievements.
People with visual impairments are employed in as many diverse jobs as those who are sighted in the workforce. There are opportunities in marketing, human services, business management and administration, health science, law, agriculture, and more.
Need proof? We've shared stories of visually impaired employees in all kinds of industries. Take Dr. Mahadeo A. Sukhai, a cancer genomics researcher, for example, or Christine Ha, professional chef and winner of MasterChef U.S. season three.
Many legislative changes have positively impacted your career possibilities. Civil rights laws, such as the Americans with Disabilities Act, protect individuals with disabilities from being discriminated against in all aspects of the employment process, and employers, especially in mid-sized and large businesses, routinely follow equal employment opportunity practices. More importantly, individuals with vision loss have access to vocational rehabilitation training programs, services, and resources (since the passage of the Rehabilitation Act of 1973, amended in the Workforce Innovation and Opportunity Act of 2014) that can prepare them for employment opportunities as well as increase their success in the workplace.
Resources for Job Seekers with Vision Loss
Are you still wondering, "what are my options?" These resources will help you explore, get ready for, and begin your job search.
Browse jobs by career clusters