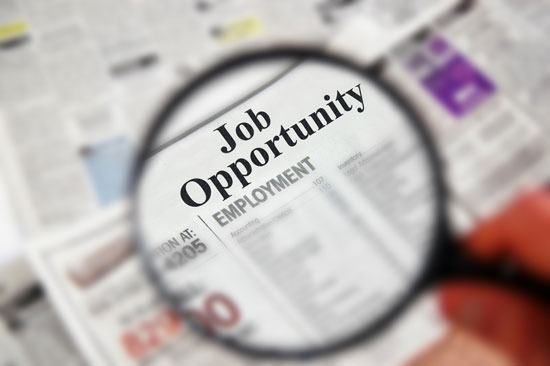 Did you hear about the job hiring forecast? It's raining jobs!
According to CareerBuilder, 45 percent of employers plan to hire permanent, full-time employees this quarter and nearly half of employers are hiring temporary workers over the next months.
Contrary to the 2017 hurricane forecast, which projects an above average number of named storms this season, I'm genuinely excited about the hiring outlook. Job seekers and professionals serving individuals who are blind or visually impaired, you should be too!
Wait, there's more. CareerBuilder also projects that 62 percent of hiring employers will place an emphasis on the soft skills job seekers have. What does that mean? Employers want to hire workers who have the personal attributes that will enable them to interact effectively with other people and succeed in the workplace. And did you also know, over half of employers are open to training workers who don't have experience?
Let me summarize the forecast for you. Job opportunities are available for individuals who are blind or visually impaired who demonstrate soft skills to an employer as well as a willingness to be trained. Is this you or someone you know who is unemployed with vision loss? Keep reading.
If your soft skills such as your positive attitude, ability to collaborate as part of a team, willingness to be flexible, etc. are a strength, make your resume more effective by updating it to highlight those skills. If you need to renew your soft skills or help a job seeker who is blind or visually impaired improve or learn soft skills, you're in the right place.
Following are some resources to help you prepare yourself or a client who is blind or visually impaired with the soft skills needed for the predicted forecast of job opportunities:
Resources to Develop Your Soft Skills for Job Opportunities
I'm fairly certain the job forecast is in your favor. Are you?