A person who is blind or visually impaired with multiple disabilities has…wait, hold up. I'm not fond of the term "multiple disabilities". People should not be defined by any "dis-" or any list of inabilities, but should instead be defined by who they are and secondarily by what they do offer the world. To my knowledge a better term for "multiple disabilities" does not exist, but know that I am not looking through the lens of "people with multiple inabilities", but people with unique circumstances and non-standard abilities.
Ok, let's continue.
People who are blind or visually impaired with multiple disabilities, particularly those with significant intellectual or cognitive disabilities, have unique abilities and unique barriers to work. Many will not fit the standard roles in workplaces, but will have an assortment of skills to offer employers. Enter job carving.
Are you familiar with job carving? Job carving means to 'carve out', or create, a job for a person with multiple disabilities. The value in carving a job lies in creating a job that meets the unique needs of an employer and utilizes the specific skills of a person with multiple disabilities. It's a win-win.
Typically a job is carved for a person with multiple disabilities by the individual's job coach, who is provided by a state Vocational Rehabilitation agency. The job coach will locate a company that would benefit from the individual's skills. Ideally, a job is found that relates to the individual's interests, provides a well-suited workplace culture (such as a quiet office for one prefers it), and one that benefits both the workplace and the individual.
Suppose you are blind with a cognitive disability. You enjoy talking with people, listening to and sharing stories. After talking with you and your support team, your job coach realized you would be a wonderful conversation partner at a nursing home. Though this job did not yet exist, he communicated with several facilities and introduced you to an interested hiring manager. You will be paid minimum wage to converse with residents six hours per week, creating a warmer environment for the nursing home and providing you with a previously unavailable job that utilizes your skill set and preferences. Win-win? I think so; you would too.
My point is this: If you, your family member, friend, or client is blind or visually impaired with additional disabilities and would like to work, it is entirely possible. If a standard job is not cut out for you, carve out your own. To find local information and support regarding job coaches and job carving, utilize AFB Directory of Employment-Services Listings.
---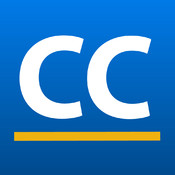 Take the time to 'Like' APH CareerConnect on Facebook and Download the Free APH CareerConnect App in the iTunes App Store.