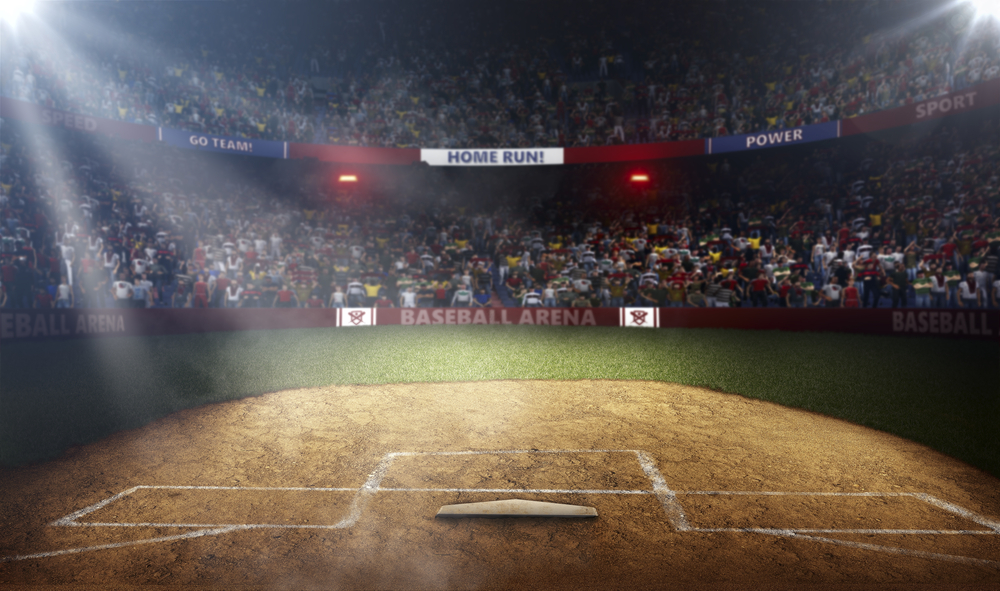 Editor's note: The Braille Monitor, a publication of the National Federation of the Blind, published the following article in June 2023. It is reprinted with permission.
Jacob's Ladder: Hosting Sports Fans in a Rising Career
by Jamal Mazrui
From the [Braille Monitor] Editor: Thanks to Jamal, we are given an opportunity to see into the life of a blind person who is doing things most of us have never seriously considered. We train for white collar jobs, but we know that not every person wants to do those for a living.
Thanks to Jamal for giving some of his busy time writing this. He is married to Susan and together they have two daughters. He works for Amazon teaching people how to use this megastore on the web. Enjoy the fruits of his interview and the fine man this article is about:
Last year, my supervisor at Amazon mentioned that she recently attended a Seattle Mariners baseball game where one of the staff at the stadium was blind. "He helped us find our seats," she said, "and it seemed like he was the most knowledgeable person around who could answer questions and give directions." I smiled and replied that "I'm pretty sure that the person you mention is someone I know from the Greater Seattle Chapter of the National Federation of the Blind."
The fellow chapter member and friend of mine is Jacob Struiksma. I first met him at an NFB meeting in 2016, after my family moved from the Washington DC area to Seattle.
I soon learned why Jacob has the reputation of being a transportation guru. It seems that you can give him almost any two addresses in King County, and he will tell you what options are available for traveling between them, whether this involves buses, trains, or walking. Over the years, he has earned nicknames like "Transit Dude" and "Metro Man."
Born in Everett, Washington, in 1979 and now age forty-three, Jacob comes from a dairy farming family in the state of Washington. He has three younger brothers. The family is close, and his parents still live in the area.
Jacob joined the Federation in 1999 and attended his first national convention in Philadelphia in 2001. He became a lifetime member of the Seattle Chapter in 2021 and has served as vice president, among other roles. His example convinced me, as well as my wife Susan, to also become lifetime members in 2022.
Jacob is a tall man, about six foot three inches. He travels with probably the tallest cane in Seattle, sixty-nine inches. His cane tap is distinctive in sound, leading folks to joke that "You hear Jacob coming and then encounter his cane well before he appears in person!"
Applying aptitudes for understanding layouts and explaining directions, Jacob launched a career in hosting services at major sports arenas in Seattle. His ability to quickly learn the layout of an environment and to helpfully answer questions with precise information have been valuable to such public venues (although persistent job applications and demonstrations were needed to remove all doubt).
Over the course of a year, Jacob helps many fans find seats, refreshments, and memorabilia at various sports, music, or other entertainment events. He also processes tickets when they first arrive.
His hosting career began in February of 2018 when Jacob joined guest services at the Seattle Mariners baseball stadium. He eventually became a seasonal employee with three companies that deliver support services for large events in the city, year round. Jacob now works regularly for Seattle Mariners baseball at T-Mobile Park, Seattle Seahawks football at Lumen Field, and Seattle Kraken hockey at Climate Pledge Arena. At Lumen Field, he also supports Seattle OL Reign soccer and Seattle Sounders soccer. At Climate Pledge Arena, he supports Seattle Storm basketball as well.
All three arenas host music concerts in addition. These have included famous talents like Taylor Swift, Pearl Jam, Green Day, The Who, and the Dave Matthews Band. Comedy shows have featured Chris Rock and Dave Chappelle, among others. During the holiday season, a variety show for families includes fancy lights, a scavenger hunt, Santa Claus, and Christmas music.
When Jacob works an event, he is typically on his feet from six to eight hours nonstop, except for a couple of short breaks. He finds most aspects of the work environment to be nonvisually accessible. Some online systems for employees, e.g., an electronic time sheet, have been unnecessarily problematic, as is still too common across industry, unfortunately. As a reasonable accommodation, a supervisor or coworker assists in such cases.
Jacob is liked and respected among support staff at Seattle's biggest events. Based on his positive experience, he is helping to recruit other blind people to this line of work.
In an occupation that has generally not employed blind people, Jacob shows that a blind person can perform successfully in its integrated, competitive environment. This is someone who is living the life he wants, and he is changing what it means to be blind. Go Jacob!